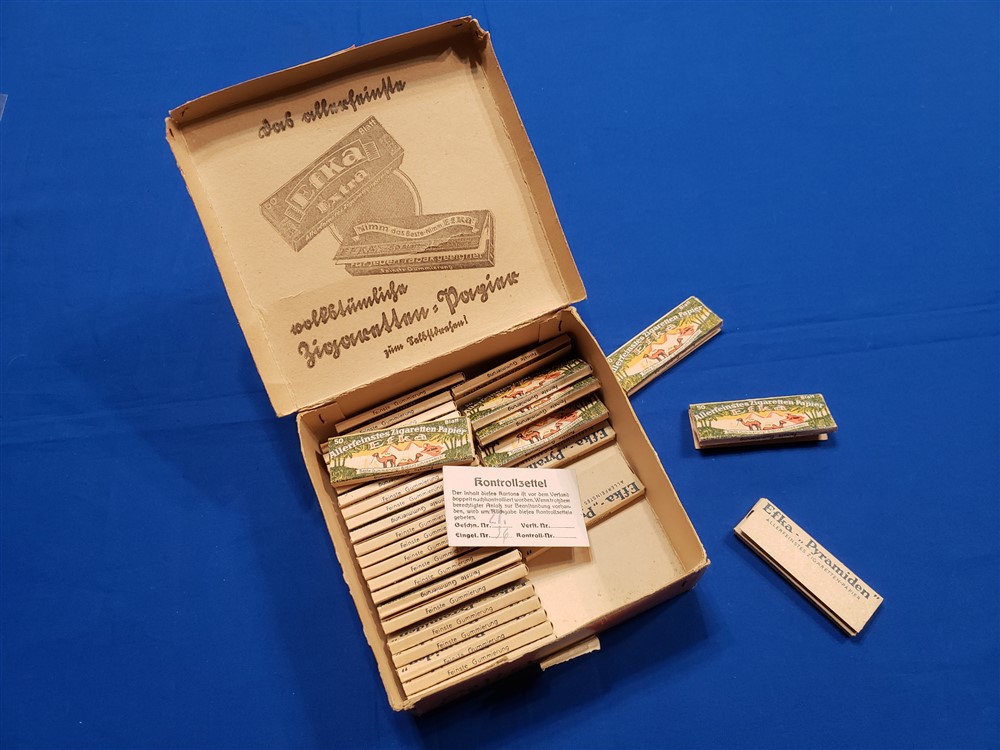 German Cigarette Papers WWII
$16.50
German Cigarette Papers WWII. This original pack of rolling papers are coming directly out of a box that is Nazi tax stamped. These are a must have for any personal gear display of German equipment. They go great in a battle pack
Description
German Cigarette Papers WWII. This original pack of rolling papers are coming directly out of a box that is Nazi tax stamped. These are a must have for any personal gear display of German equipment. They go great in a battle pack display as well.
Each pack is unopened and contains its original 50 papers. I do show the box with the tax stamp, but it is not included.
Doughboy Military is Proud to bring you new items as fast as we can get them in the door.  Join and follow us on Facebook at THIS LINK PRESS HERE.  A great way to be first to see some of the great items that are heading to the website.