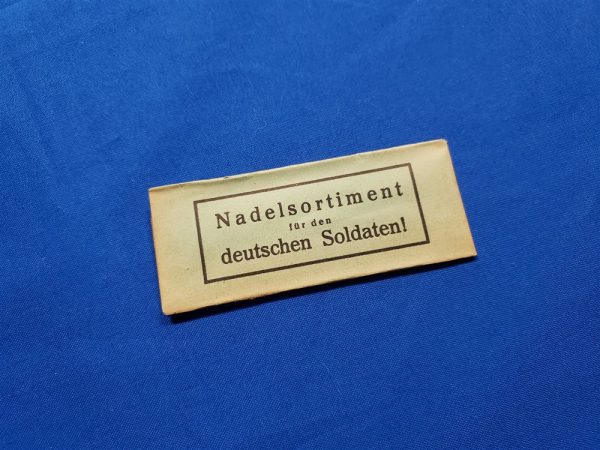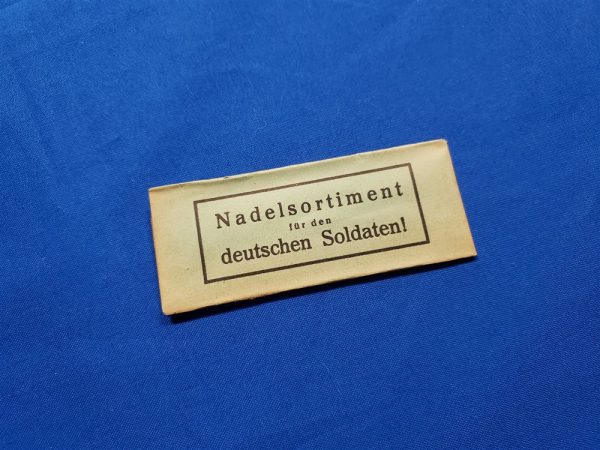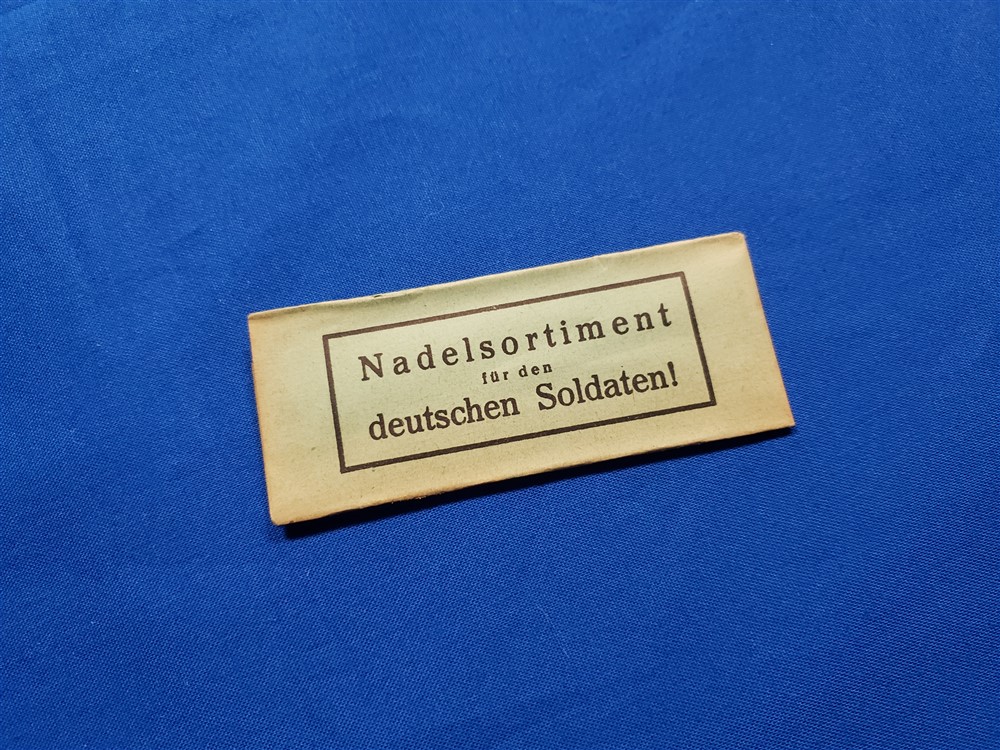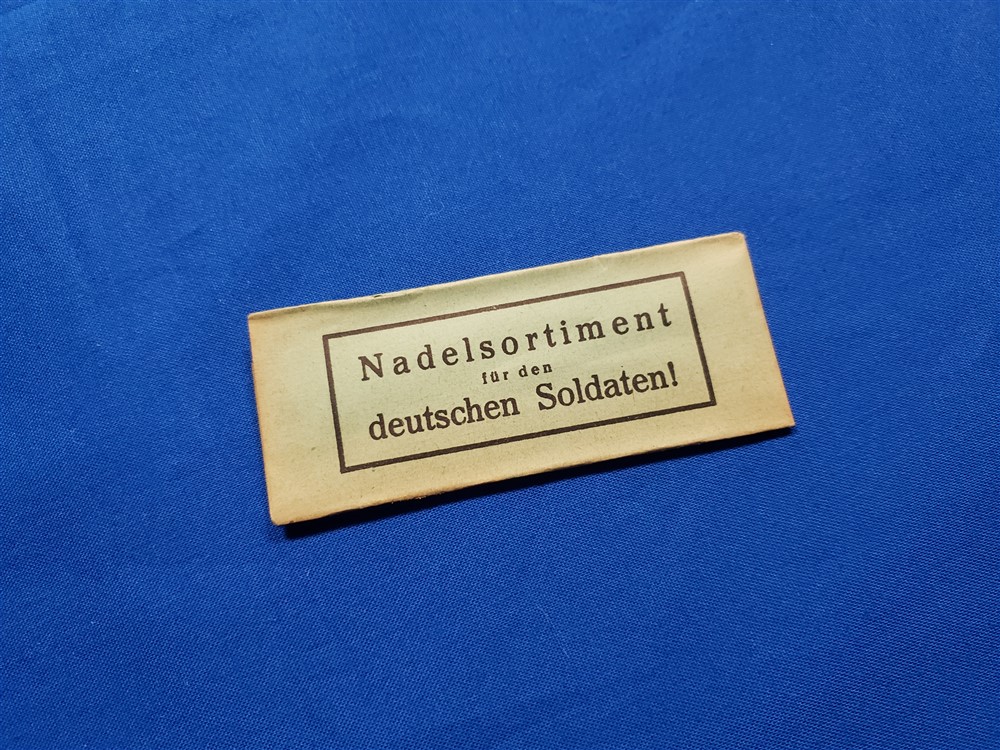 German Soldier sewing Needles
$17.50
German Soldier sewing Needles in Package. This is a MUST HAVE item again for the collector of personal items of the German WWII soldiers. This pack of assorted needles would have been issued to the troops to mend their clothing
Description
German Soldier sewing Needles in Package. This is a MUST HAVE item again for the collector of personal items of the German WWII soldiers. This pack of assorted needles would have been issued to the troops to mend their clothing in the field. Nice original package folds out to contain pins.
Pack can be greenish, or tan as seen. Choice is mine unless you specify.
Doughboy Military is Proud to bring you new items as fast as we can get them in the door.  Join and follow us on Facebook at THIS LINK PRESS HERE.  A great way to be first to see some of the great items that are heading to the website.