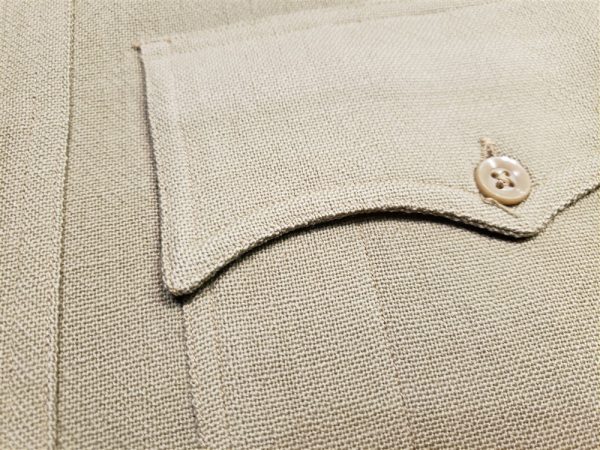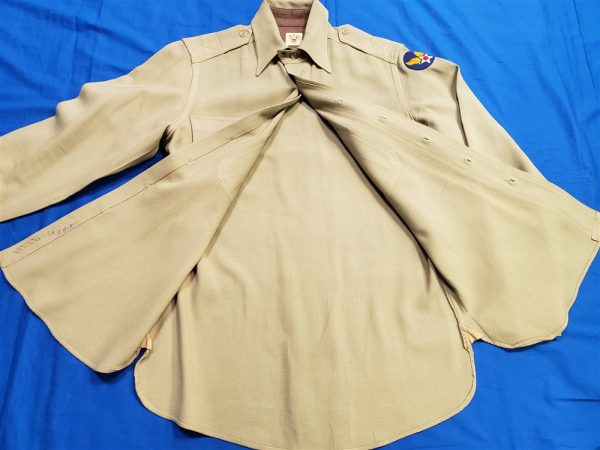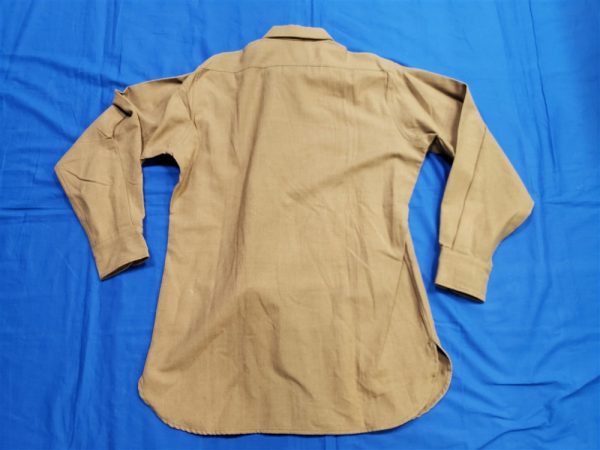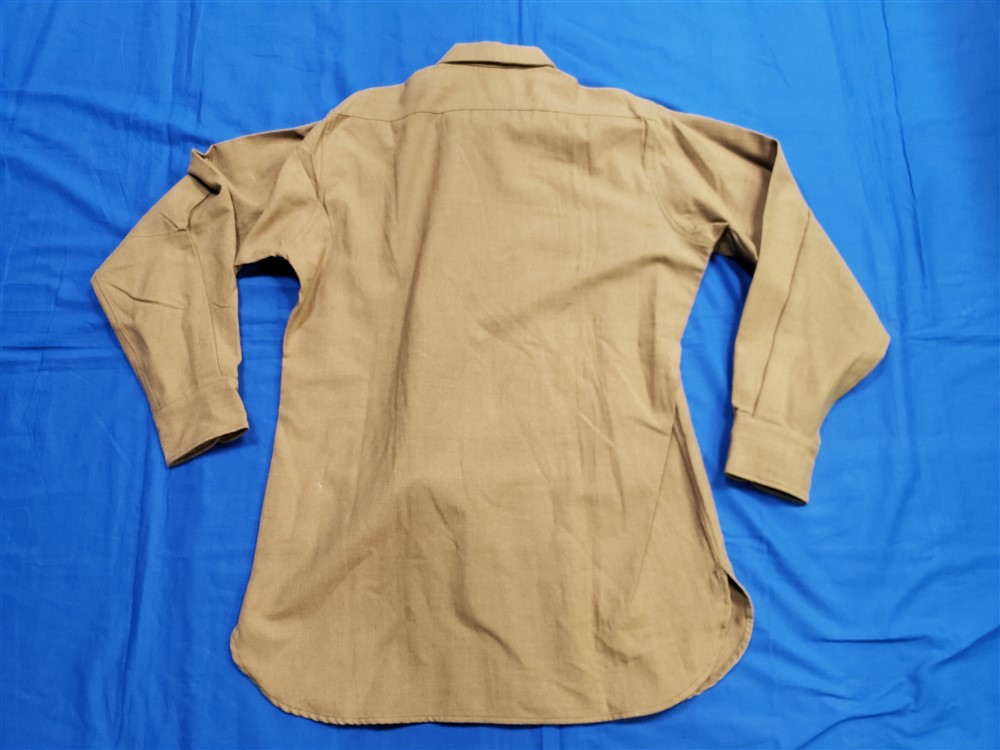 Shirt Tan tropic AAC
Shirt Tan tropic AAC WWII Officer. Private purchase in this wonderful loose cotton tan weave.  Also almost reminds me of a British made shirt, so it might be.  Tag in collar has a Eagle with a "G" in the cloud. Still could be made
Description
Shirt Tan tropic AAC WWII Officer. Private purchase in this wonderful loose cotton tan weave.  Also almost reminds me of a British made shirt, so it might be.  Tag in collar has a Eagle with a "G" in the cloud. Still could be made for a US soldier.
In a larger unmarked size of a 15 x 33 or larger.  This has the adjustable double button collar for comfort as well. One of the Best Cotton shirts of quality I have seen in a while.  Material is heavy but breathable with the loose weave style. Air Corps patch is on left sleeve.
Shirt Tan tropical AAC
Doughboy Military is Proud to bring you new items as fast as we can get them in the door.  Join and follow us on Facebook at THIS LINK PRESS HERE.  Also a great way to be first to see some of the great items that are heading to the website.