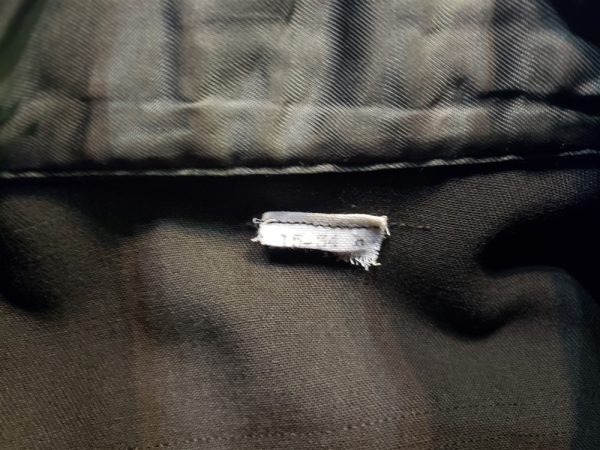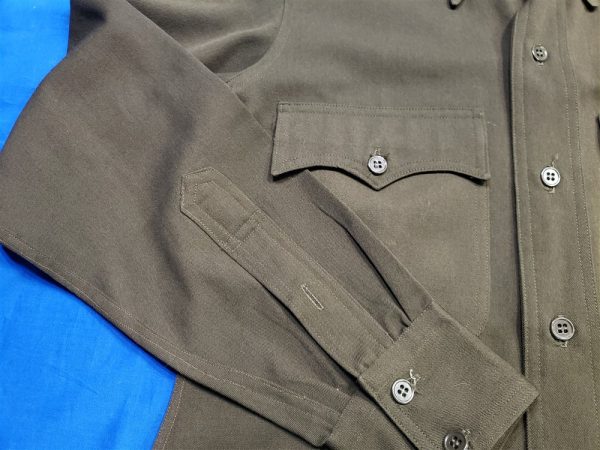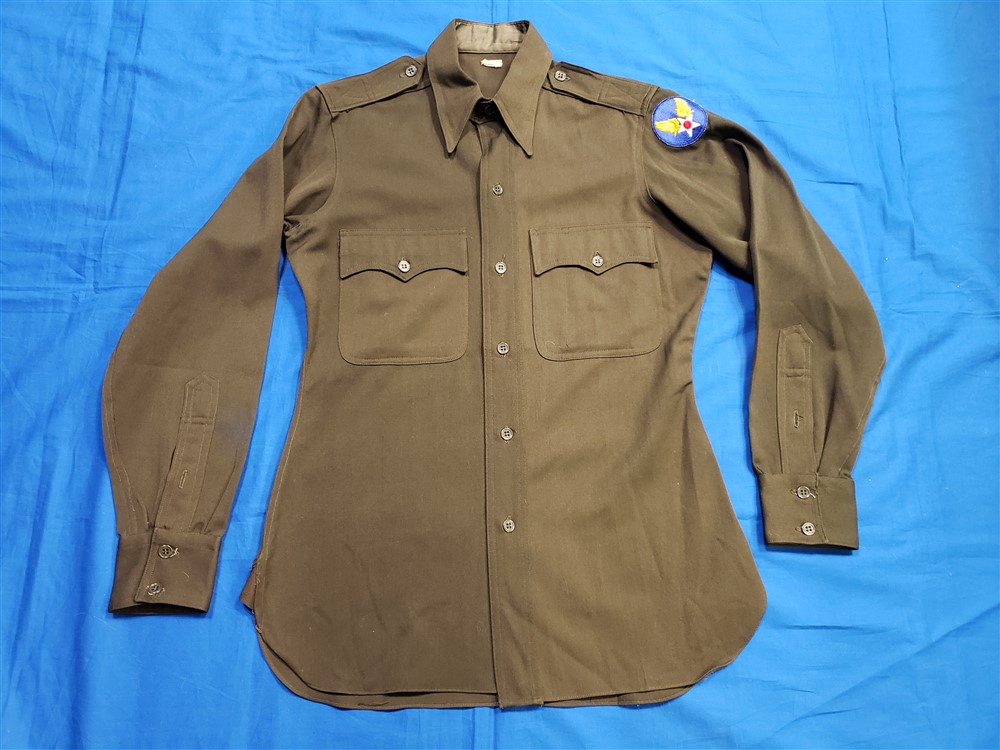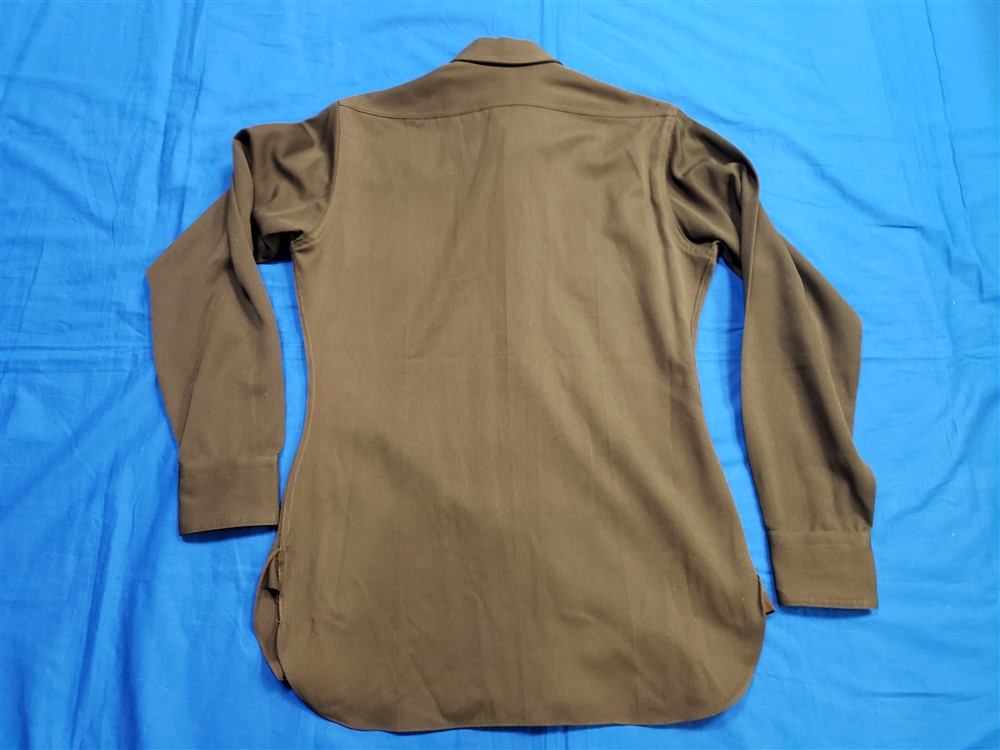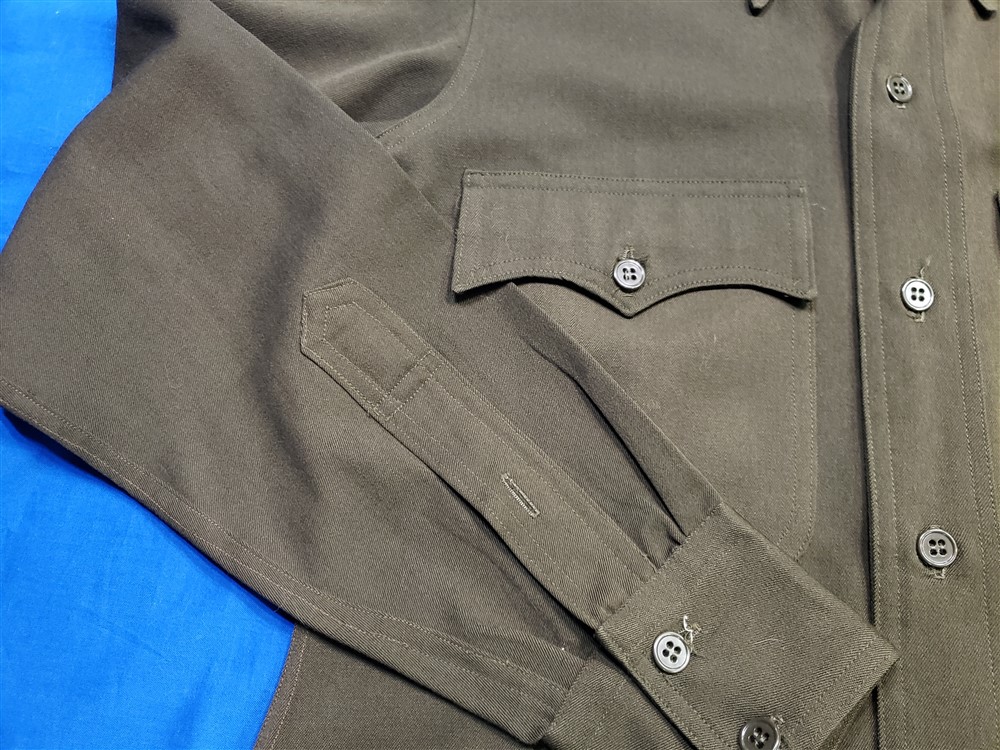 Shirt AC OFC DKGREEN
$65.00
Shirt AC OFC DKGREEN WWII. Appears to be a super high quality private purchase type. Also about a 15×33 or so at the smallest.  Great dark green color for those Air corps officers that loves the Pinks and Greens.  No visable damage
Description
Shirt AC OFC DKGREEN WWII. Appears to be a super high quality private purchase type. Also about a 15×33 or so at the smallest.  Great dark green color for those Air corps officers that loves the Pinks and Greens.  No visable damage I can see and the AC patch on the left arm.
An excellent shirt to complete a pinks and greens set with all the buttons and the extra button collar on top for a comfortable fit.
Doughboy Military is Proud to bring you new items as fast as we can get them in the door.  Join and follow us on Facebook at THIS LINK PRESS HERE.  Also a great way to be first to see some of the great items that are heading to the website.