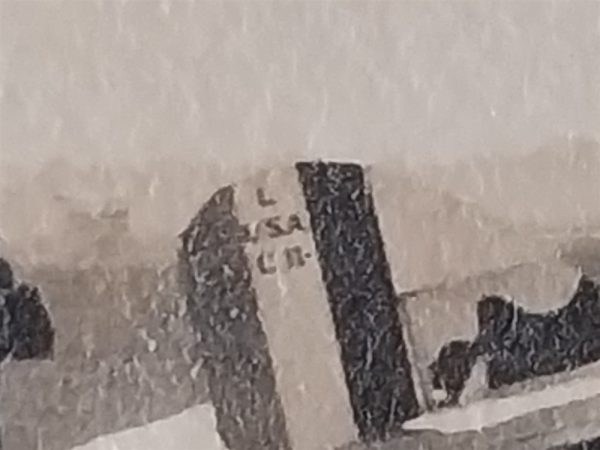 RPPC French Planes WWI
$28.50
RPPC French Planes WWI. Appear to be in formation and taking off into battle.  Nice detail enough to see the tail numbers and the unique camoflage of the fuselage. The back says the planes taking off.  A great in service photo most
Description
RPPC French Planes WWI. Appear to be in formation and taking off into battle.  Nice detail enough to see the tail numbers and the unique camoflage of the fuselage. The back says the planes taking off.  A great in service photo most likely taken close to the front lines during the war.
This is actually a photo and not a Postcard type due to this is thinner but the same size.
RPPC French Planes
Doughboy Military is Proud to bring you new items as fast as we can get them in the door.  Join and follow us on Facebook at THIS LINK PRESS HERE.  Also a great way to be first to see some of the great items that are heading to the website.