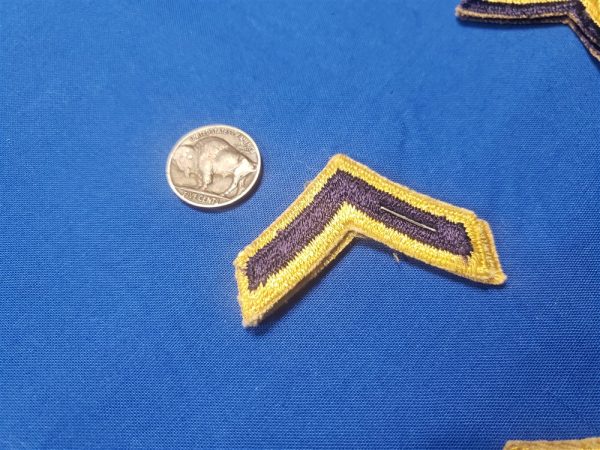 M48 Chevron set Army
$48.50
M48 Chevron set Army. Referred to as the Mammie Eisenhower stripes these 2 inch wide were issued in 2 patterns. Blue on Yellow for Non-combatant. Also Yellow on Blue for soldiers in a combatant role. Often overlooked
Description
M48 Chevron set Army. Referred to as the Mammie Eisenhower stripes these 2 inch wide were issued in 2 patterns. Blue on Yellow for Non-combatant. Also Yellow on Blue for soldiers in a combatant role. Often overlooked in collections these only lasted about 3 or 4 official years.  They were issued without the Buck sergeant rank that was removed from service.
Very unpopular with the troops and most covered them up in 1952/3 with the Green on Blue twill pattern. Very interesting piece of rank insignia collecting mostly overlooked by even the major collectors.  Oh My how even collectors dislike them as well.. LOL
M48 chevron set
Doughboy Military is Proud to bring you new items as fast as we can get them in the door.  Join and follow us on Facebook at THIS LINK PRESS HERE.  Also a great way to be first to see some of the great items that are heading to the website.