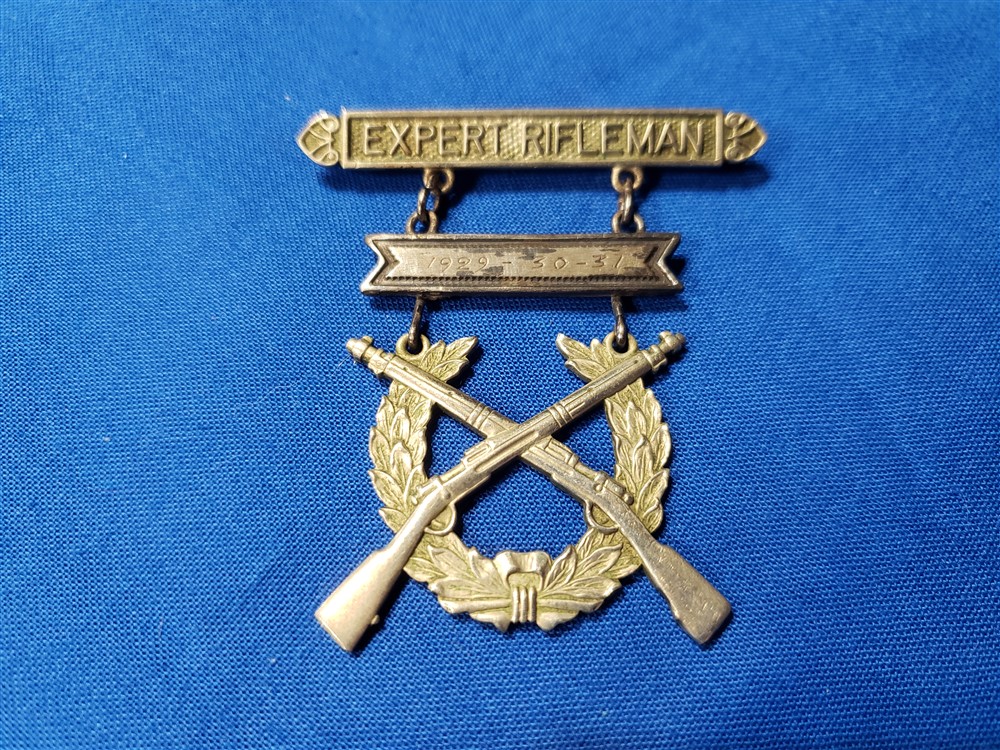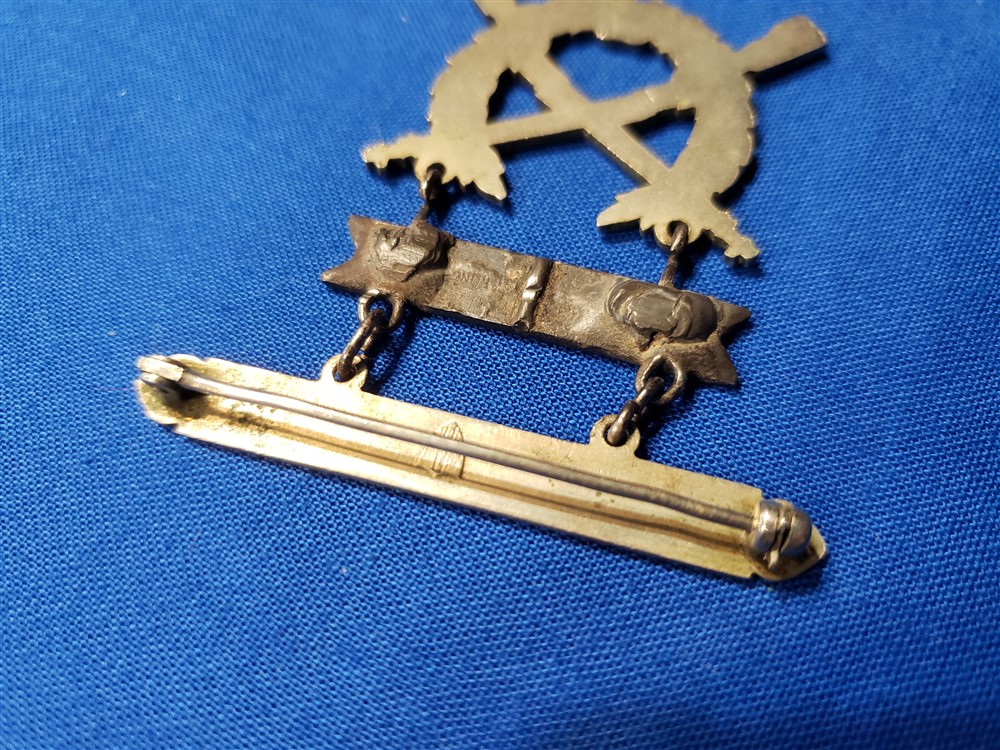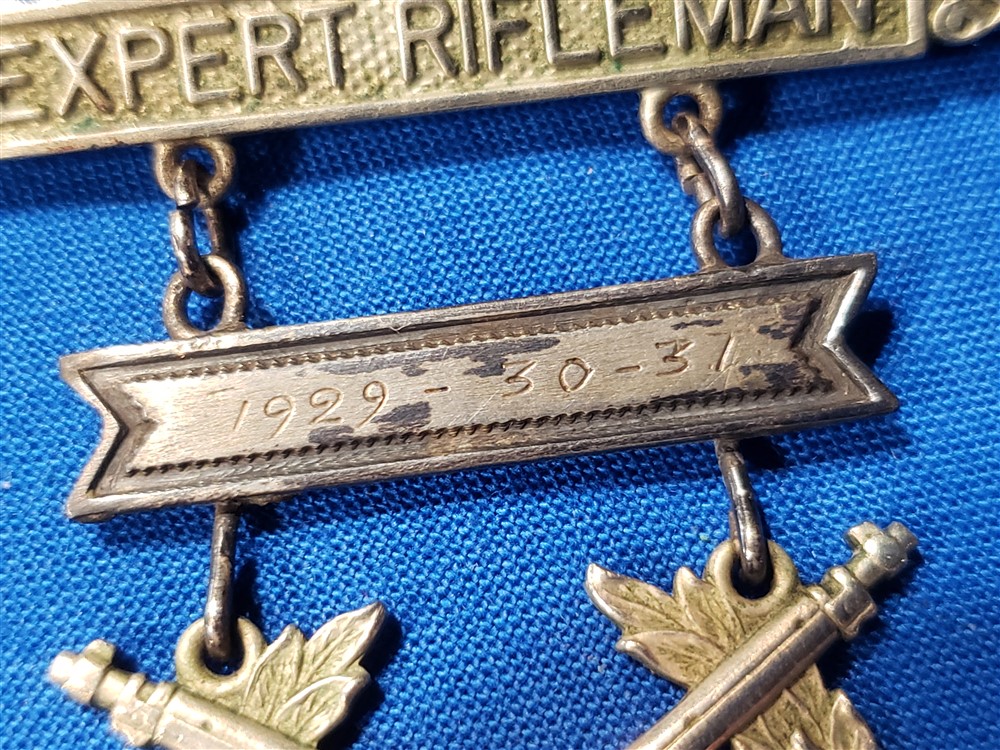 USMC SHOOTING MEDAL 1929
$95.00
USMC SHOOTING MEDAL 1929 BAR. Expert Marine Corps 1930s shooting award.  This badge has the 1929 to 1931 award bar on it making it a excellent fit in a China Marine grouping
Description
USMC SHOOTING MEDAL 1929 BAR. Expert Marine Corps 1930s shooting award.  This badge has the 1929 to 1931 award bar on it making it a excellent fit in a China Marine grouping.  Originally altered from a sharpshooter single hanging type to the expert type.
Excellent condition with the raised EARLY Meyer shield on the back from that time period. Very hard to find these bars and they ended about this time with the China Marines being one of the last to use them.
Doughboy Military is Proud to bring you new items as fast as we can get them in the door.  Join and follow us on Facebook at THIS LINK PRESS HERE.  A great way to be first to see some of the great items that are heading to the website.