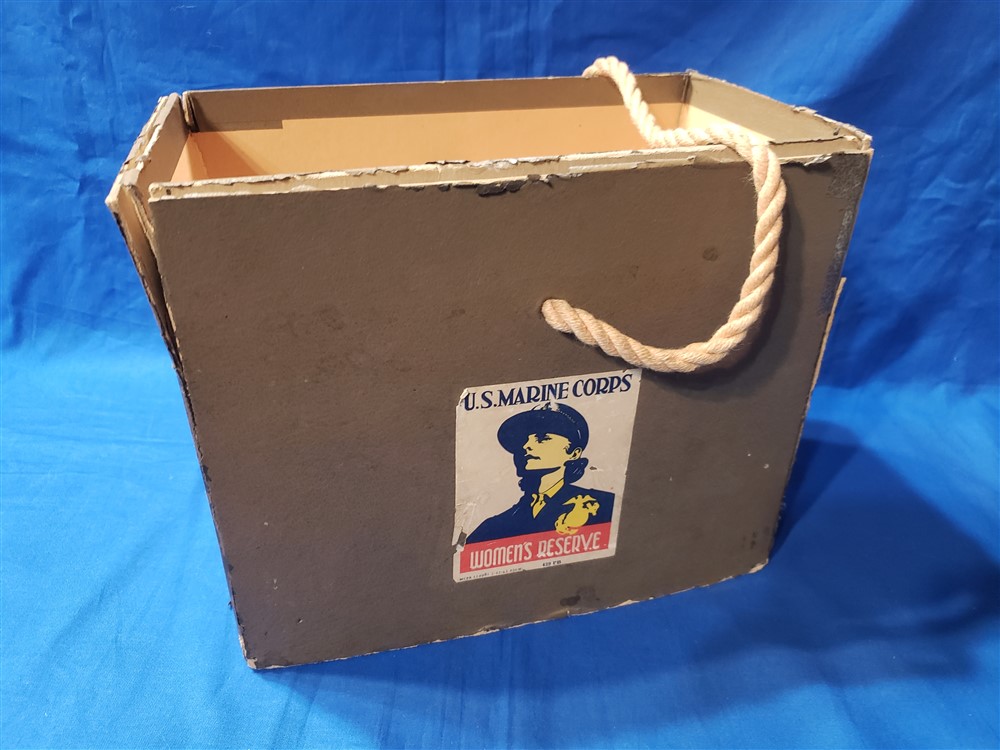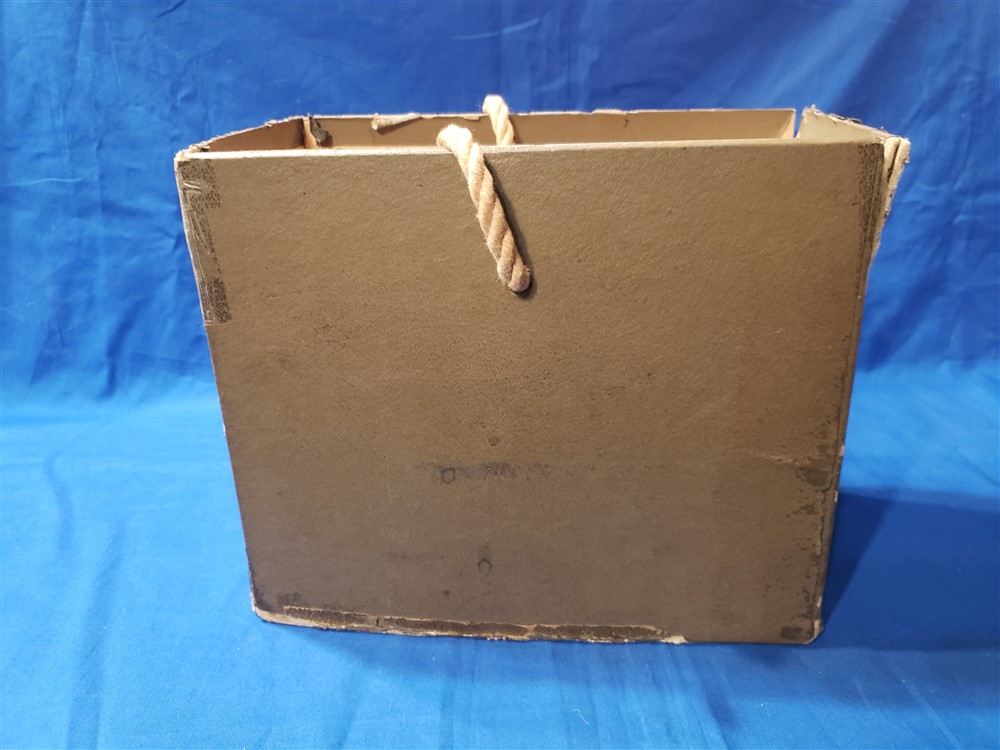 WOMANS USMC HAT BOX
$145.00
WOMANS USMC HAT BOX.  This womans USMC hat box is a very nice find.  Lid is missing and may have a few issues as seen. With a little care and glue, this hat box would look wonderful. I have never seen another
Description
USMC hat box Lid is missing  from this hat box and may have a few issues as seen. With a little care and glue, this would look wonderful. I have never seen another so nice.  I have a womans USMC visor cap displayed but is not included. As you see the hat fits very well inside.
Your cap could look just as stunning on top of this piece. Private purchase hats came in nice boxes.  This box may have been from a very nice dealer.
Doughboy Military is Proud to bring you new items as fast as we can get them in the door.  Join and follow us on Facebook at THIS LINK PRESS HERE.  A great way to be first to see some of the great items that are heading to the website.