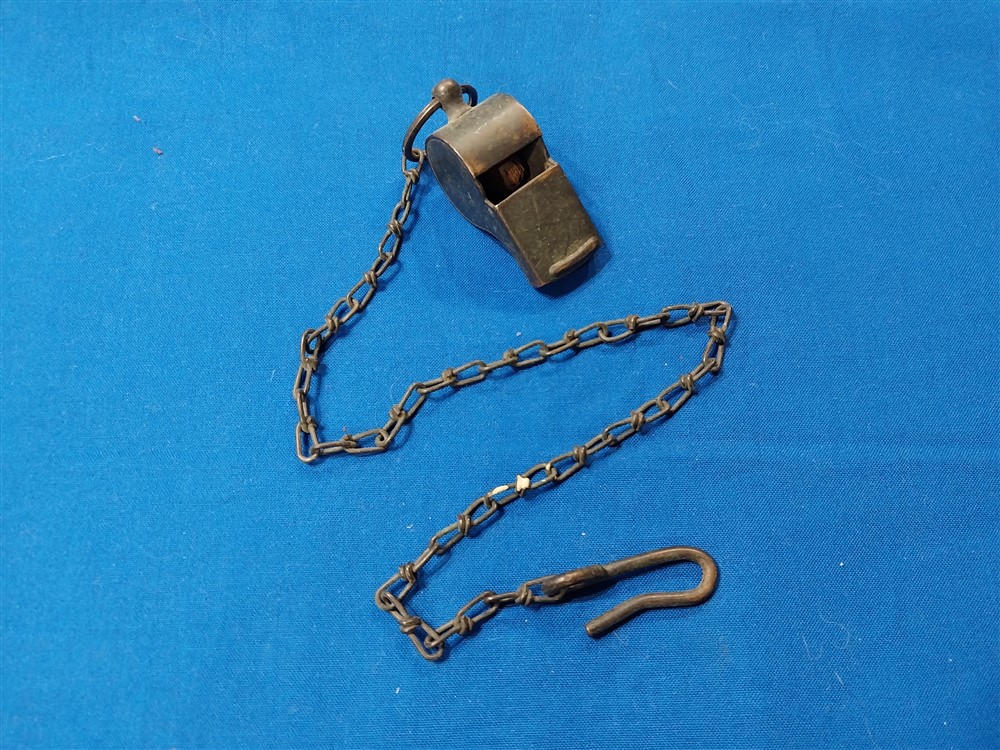 Whistle Trench Brass WWI
$45.00
Whistle Trench Brass WWI with Chain Lanyard. These whistles were used in the battlefield for many types of signaling of the troops.  The most noted was the "Over the Top" blow the commanders and NCOs would signal jus
Description
Whistle Trench Brass WWI with Chain Lanyard. These whistles were used in the battlefield for many types of signaling of the troops.  The most noted was the "Over the Top" blow the commanders and NCOs would signal just before the attack to climb out and run towards the enemy.
Excellent conditon and works.  Comes with the original chain lanyard as found in the pocket of a uniform.
Doughboy Military is Proud to bring you new items as fast as we can get them in the door.  Join and follow us on Facebook at THIS LINK PRESS HERE.  A great way to be first to see some of the great items that are heading to the website.