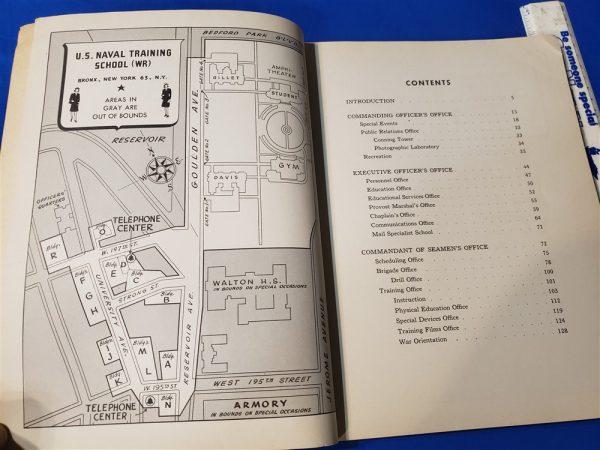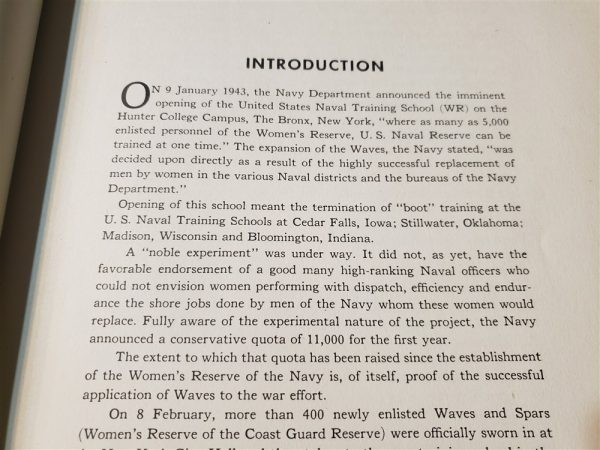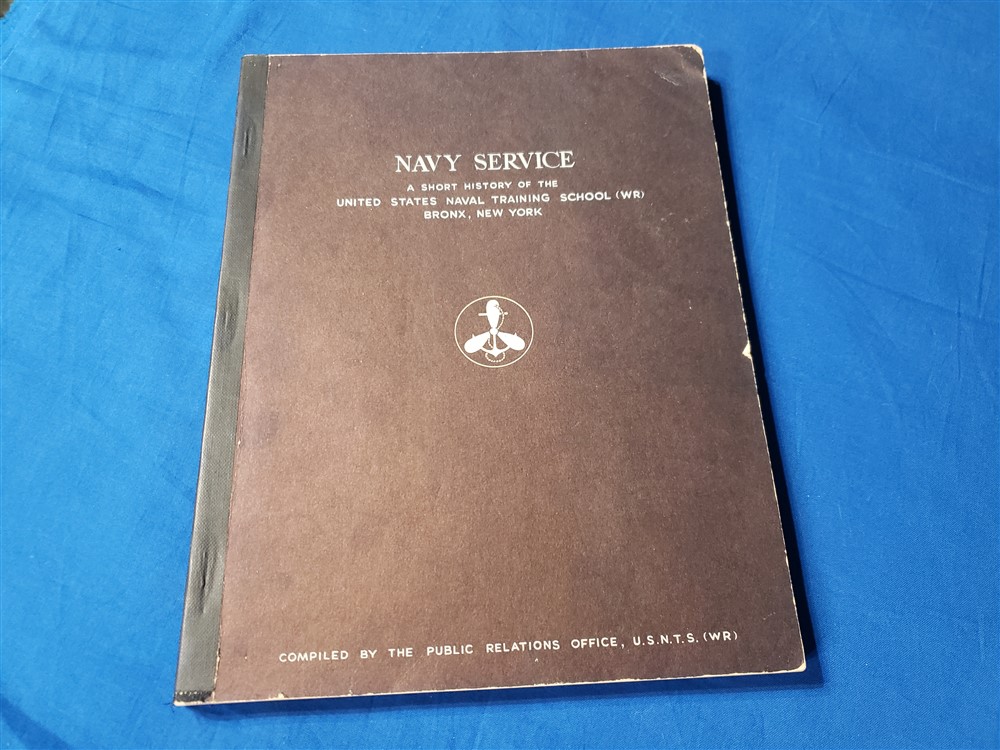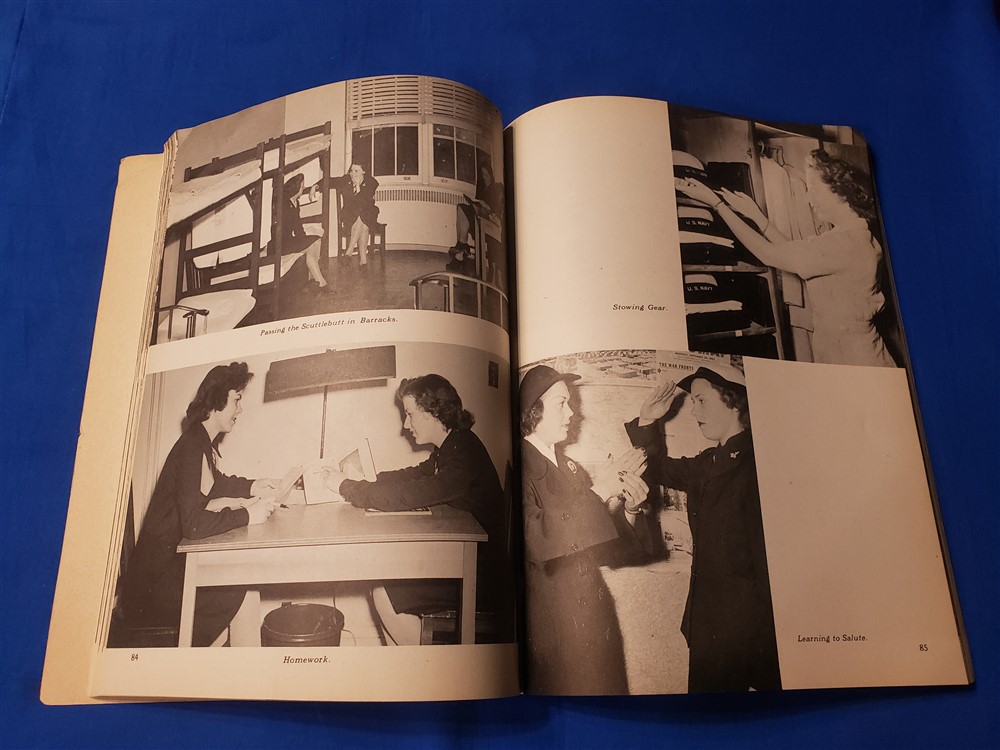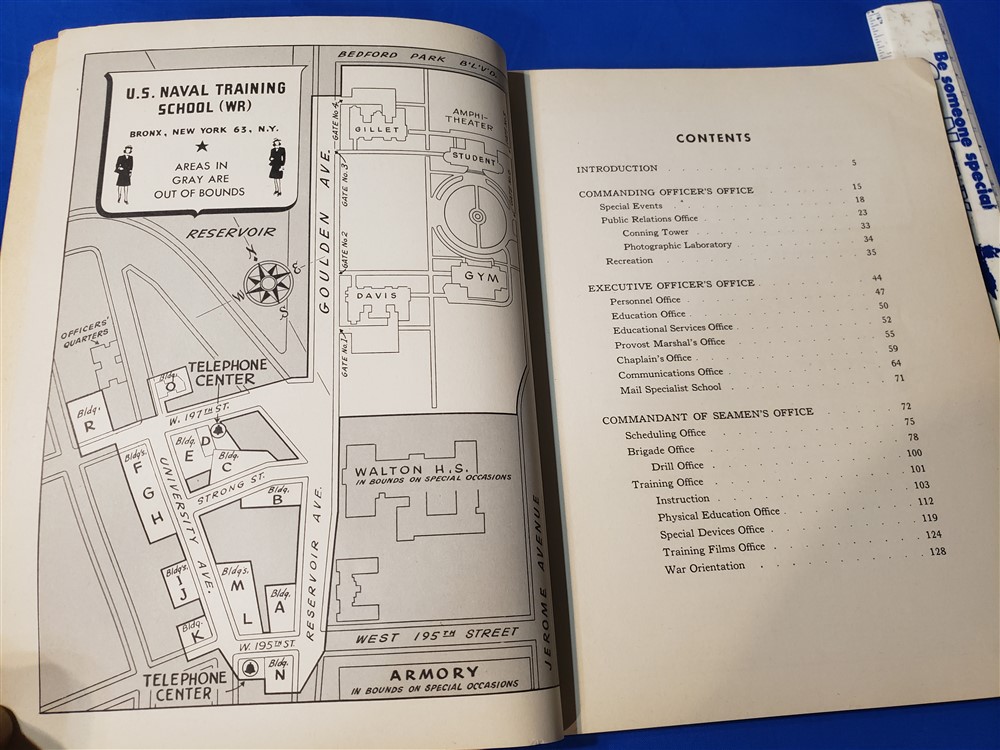 WAVE Base History Book
$85.00
WAVE Base History Book 1945. Printed to introduce recruits of the WAVES to the school located in the Bronx in New York.  190 Pages of history and tons of photos of the Women working and training to be a part of the Navy in WWII
Description
WAVE Base History Book 1945. Printed to introduce recruits of the WAVES to the school located in the Bronx in New York.  190 Pages of history and tons of photos of the Women working and training to be a part of the Navy in WWII. Paperback edition. A scarce Waves book introducing them into training.
Condition is very nice with a small 1 inch separation of cover at front bottom.  This would be a wonderful item to have with a WAVES grouping as it was used to get the women to volunteer into service and used in the training school.
Doughboy Military is Proud to bring you new items as fast as we can get them in the door.  Join and follow us on Facebook at THIS LINK PRESS HERE.  Also a great way to be first to see some of the great items that are heading to the website.