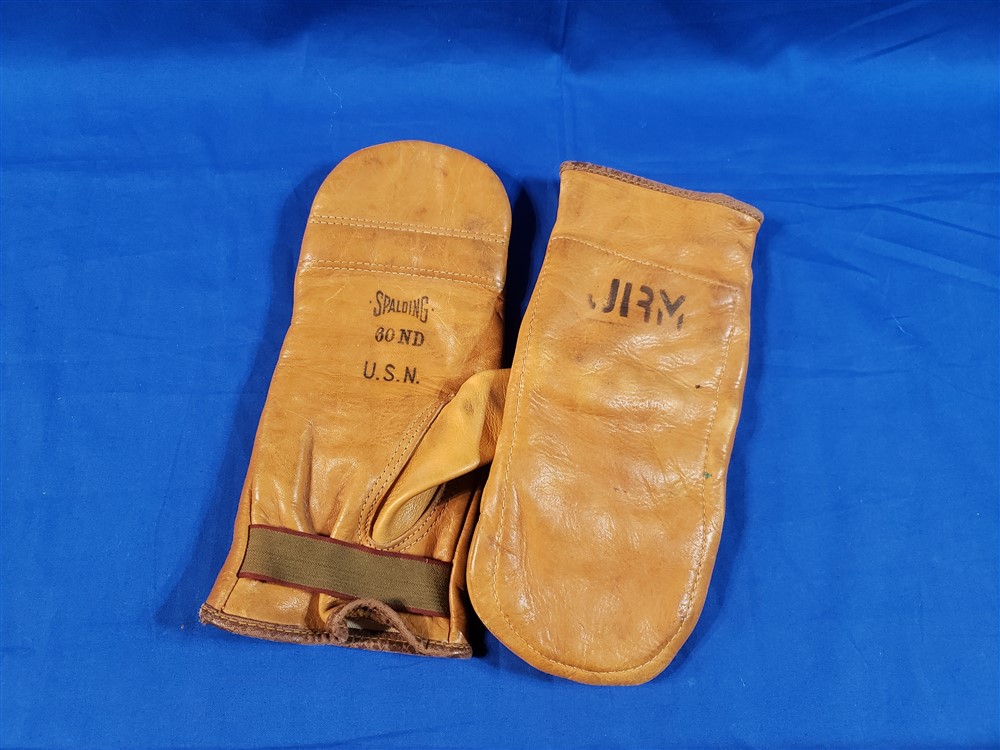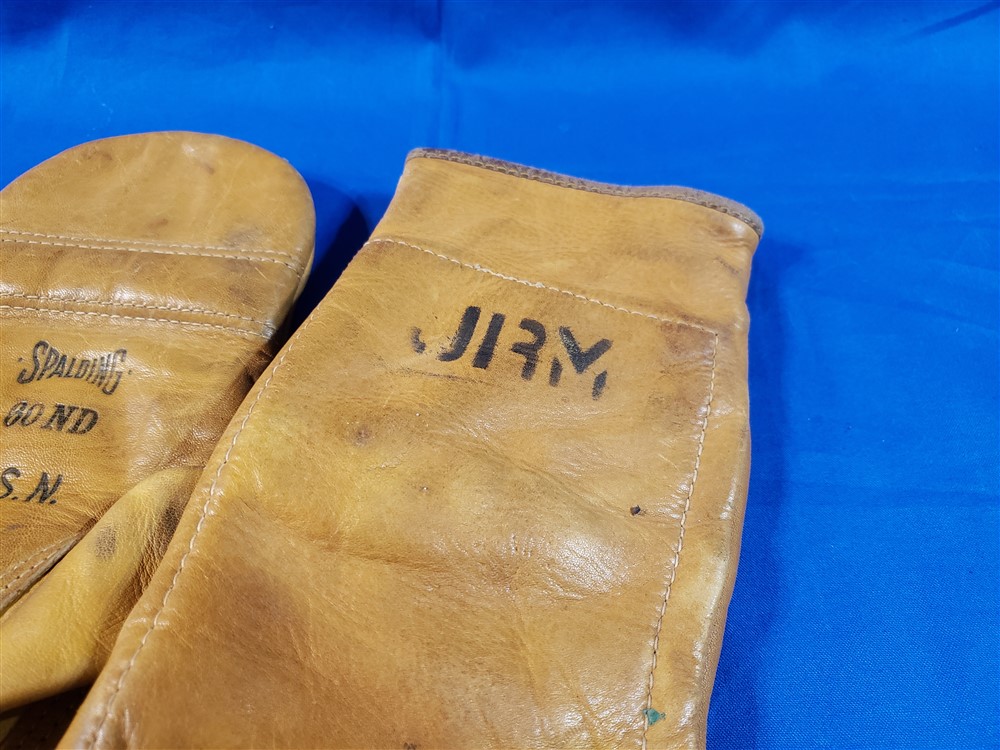 USN SPARING GLOVES WWII
$50.00
USN SPARING GLOVES WWII. WWII Navy speed bag punching pair used by Marine. I know a Marine got this because use the initials on them are for Jack R Mayes. He was in the 22nd Marines as a corporal in 1942 to the end of the War
Description
USN SPARING GLOVES WWII. WWII Navy speed bag punching pair used by Marine. I know a Marine got this because use the initials on them are for Jack R Mayes. He was in the 22nd Marines as a corporal in 1942 to the end of the War. Excellent almost unissued example and VERY supple.
The Marines liked these for hand-to-hand sparing on the ship decks to pass time and to train for battle. Apparently he found a use for them off the ship as well.
Doughboy Military is Proud to bring you new items as fast as we can get them in the door.  Join and follow us on Facebook at THIS LINK PRESS HERE.  A great way to be first to see some of the great items that are heading to the website.