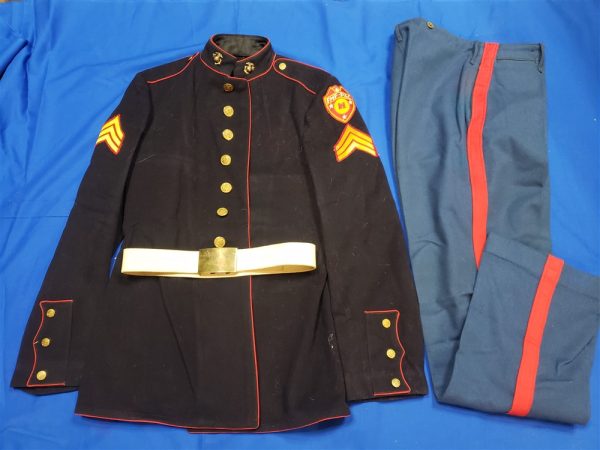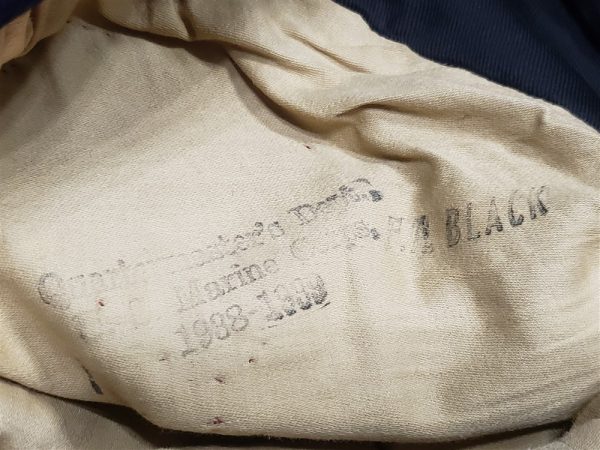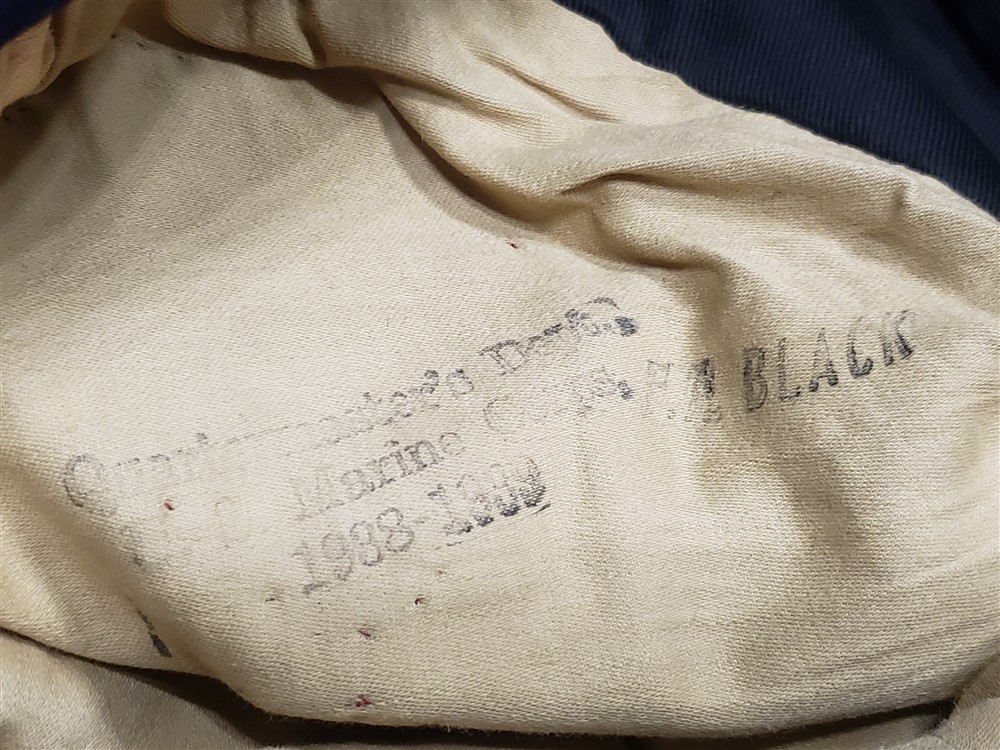 USMC ENG BLUES ID BLACK
$165.00
USMC ENG BLUES ID BLACK.  Most uniforms of the era have a couple of names on it.  The name that fits all the pieces of this uniform is "F. A. Black". He was in the FMF PAC Engineers during WWII.  Worthy of a bit of research
Description
USMC ENG BLUES ID BLACK.  Most uniforms of the era have a couple of names on it.  The name that fits all the pieces of this uniform is "F. A. Black". He was in the FMF PAC Engineers during WWII.  Worthy of a bit of research. excellent condition, complete with the Tunic, Trousers and the white dress belt.
NOTE that this tunic is a EARLY 1938-39 date. A great USMC set of engineer blues
Doughboy Military is Proud to bring you new items as fast as we can get them in the door.  Join and follow us on Facebook at THIS LINK PRESS HERE.  A great way to be first to see some of the great items that are heading to the website.