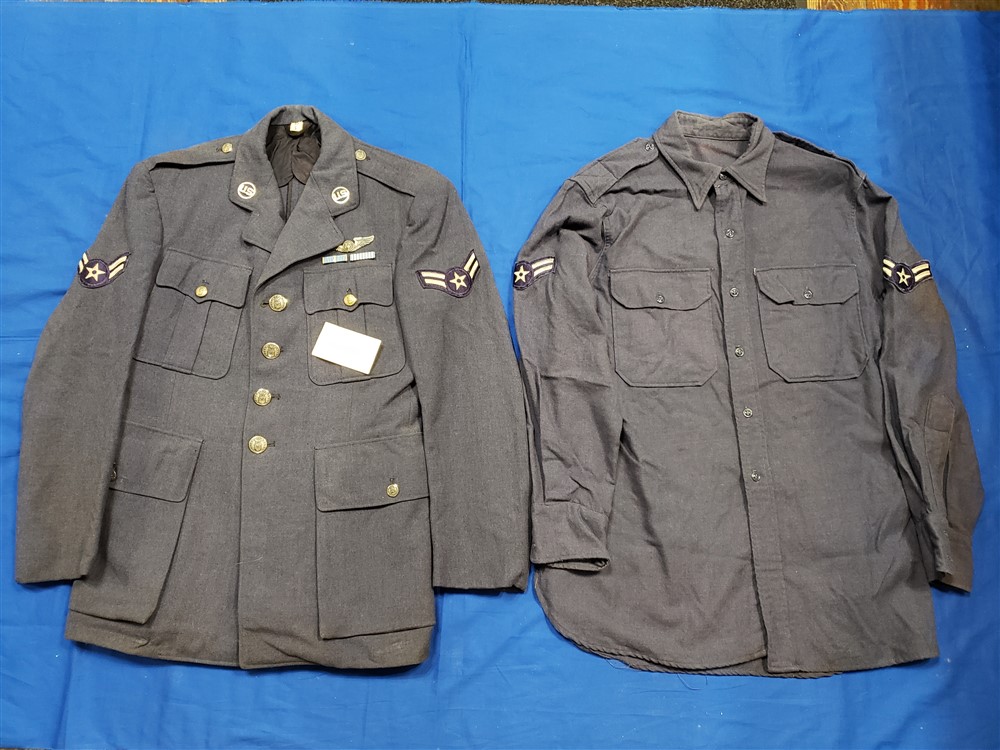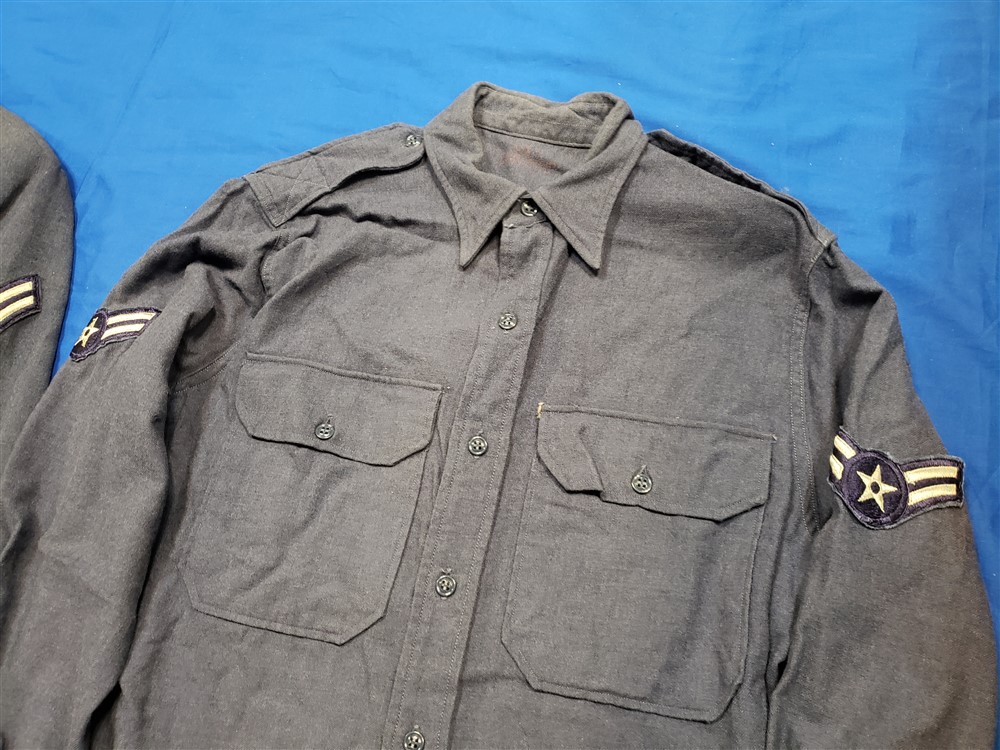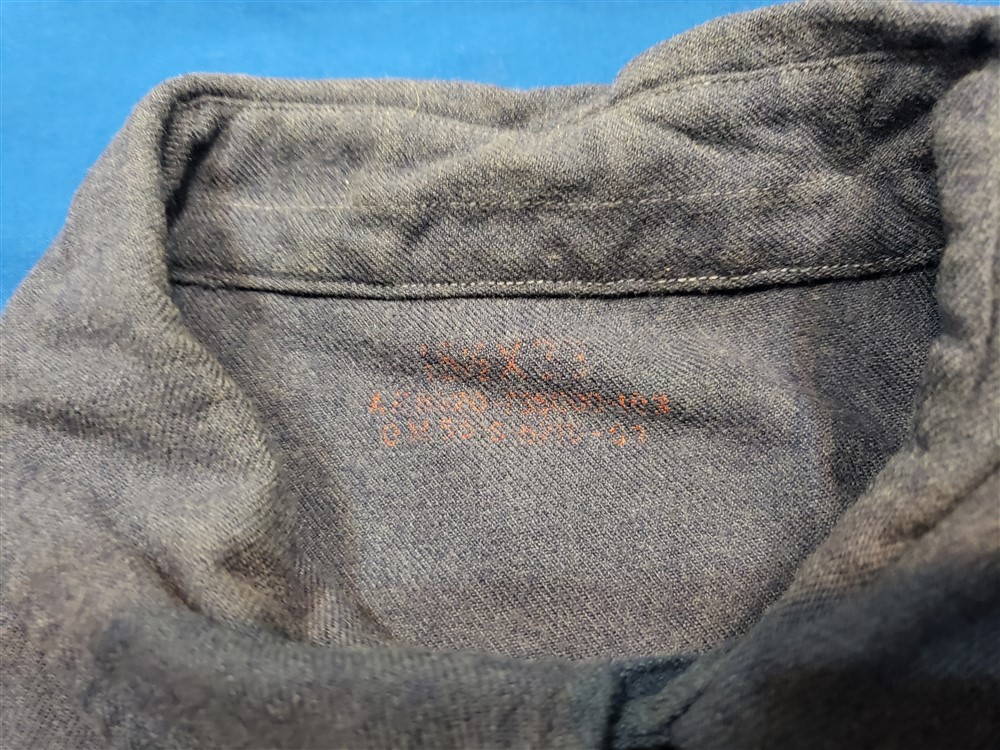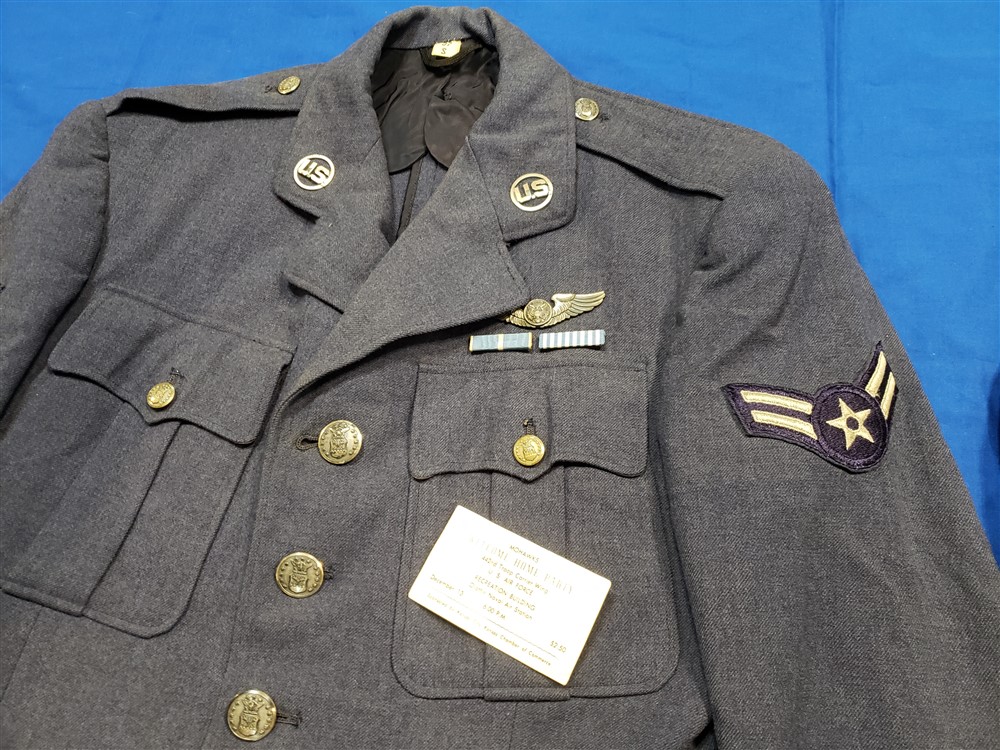 UNIFORM AF 442nd TROOP CARRIER
$90.00
UNIFORM AF 442nd TROOP CARRIER. Uniform grouping identified to the Air Force 442nd troop carrier. This Very nice 1949 dated shirt and jacket has no name with it. The card
Description
UNIFORM AF 442nd TROOP CARRIER. Uniform grouping identified to the Air Force 442nd troop carrier. This Very nice 1949 dated shirt and jacket has no name with it. The card found in the pocket clearly state is was from the 442nd troops carrier wing out of Kansas City.
Excellent condition with the Wings and ribbons and all rank and insignia included. I could not find a name on it but still a nice EARLY set from the Korean war.
Doughboy Military is Proud to bring you new items as fast as we can get them in the door.  Join and follow us on Facebook at THIS LINK PRESS HERE.  A great way to be first to see some of the great items that are heading to the website.