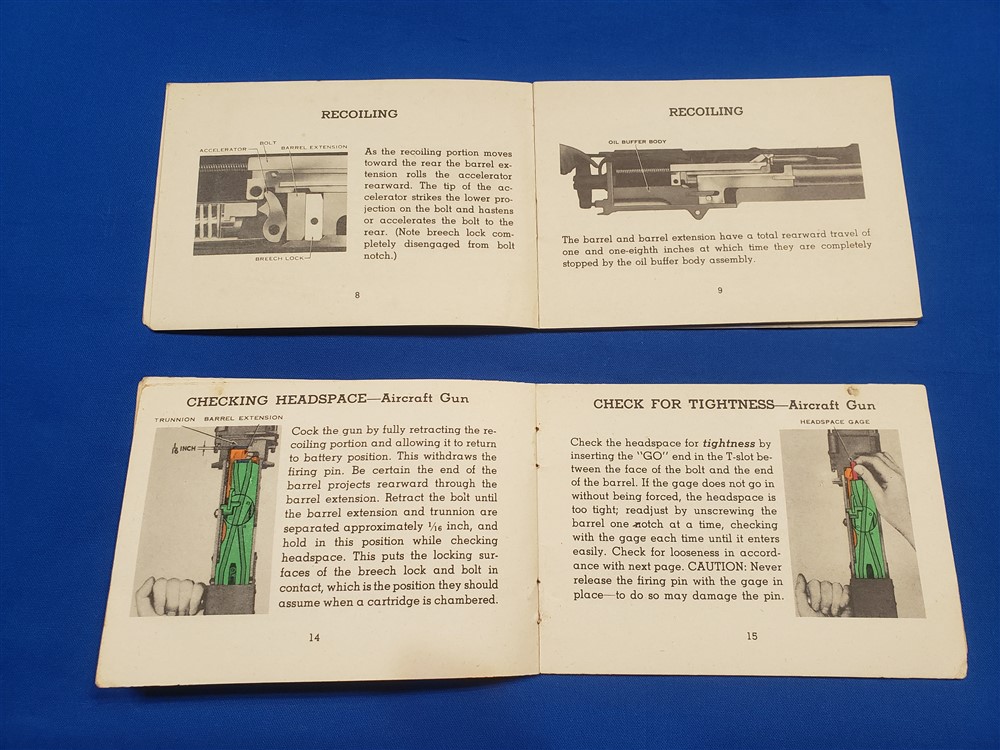 GM MANUALS BROWNING MG SET
$33.00
GM MANUALS BROWNING MG SET.  Excellent set of two manuals. Printed by General motors to train the Army on the weapon system that they were producing. This set consist of the "how the gun works" and the "Proper head spacing
Description
GM MANUALS BROWNING MG SET.  Excellent set of two manuals. Printed by General motors to train the Army on the weapon system that they were producing. This set consist of the "how the gun works" and the "Proper head spacing of the .50 Caliber M2 Machine gun".
Pocket sized and very descriptive in the details about the subjects covered.  I am not too sure how many are in the series but 2 is a good start. 1944 dated
Doughboy Military is Proud to bring you new items as fast as we can get them in the door.  Join and follow us on Facebook at THIS LINK PRESS HERE.  A great way to be first to see some of the great items that are heading to the website.