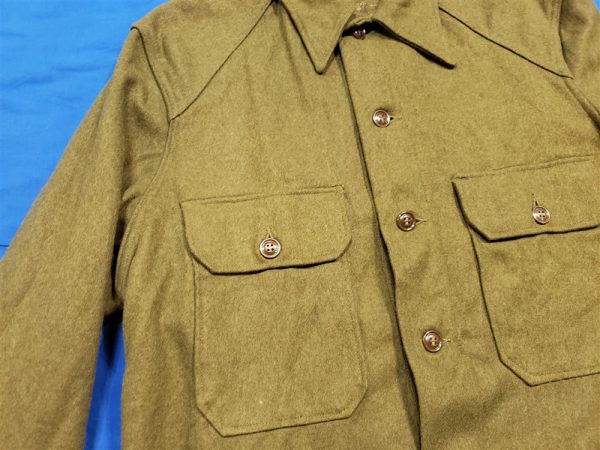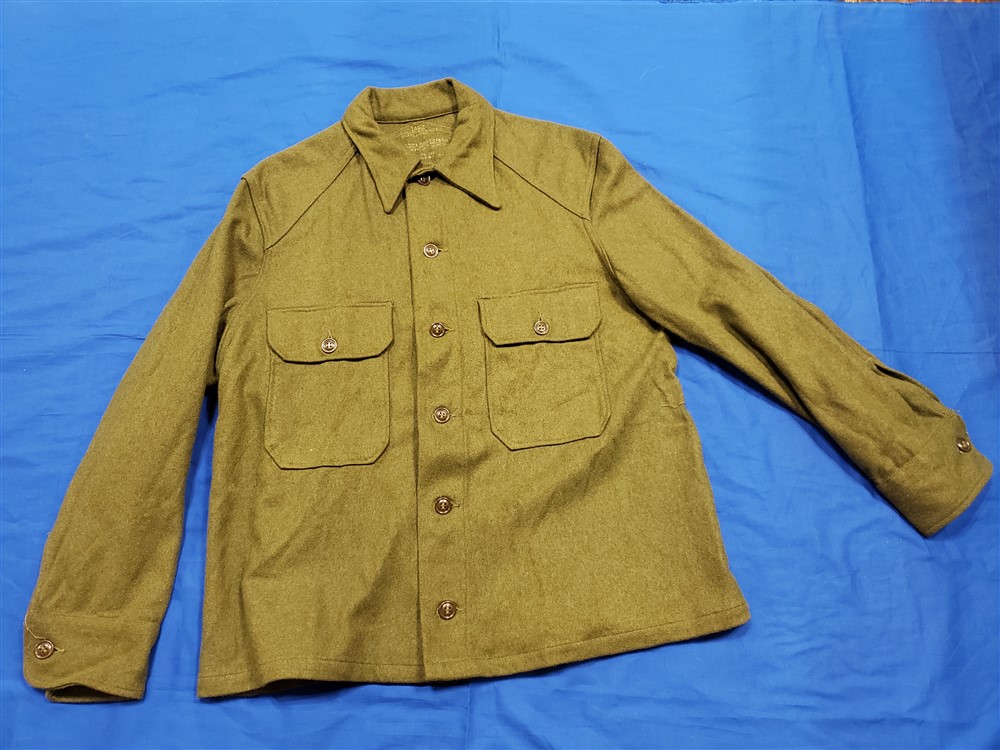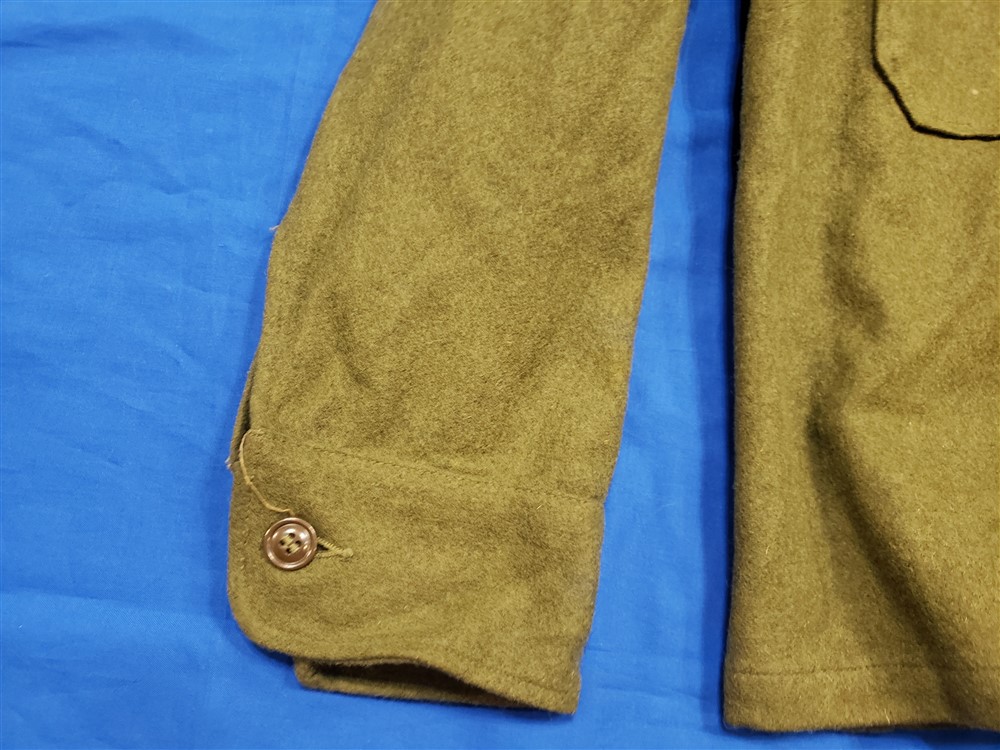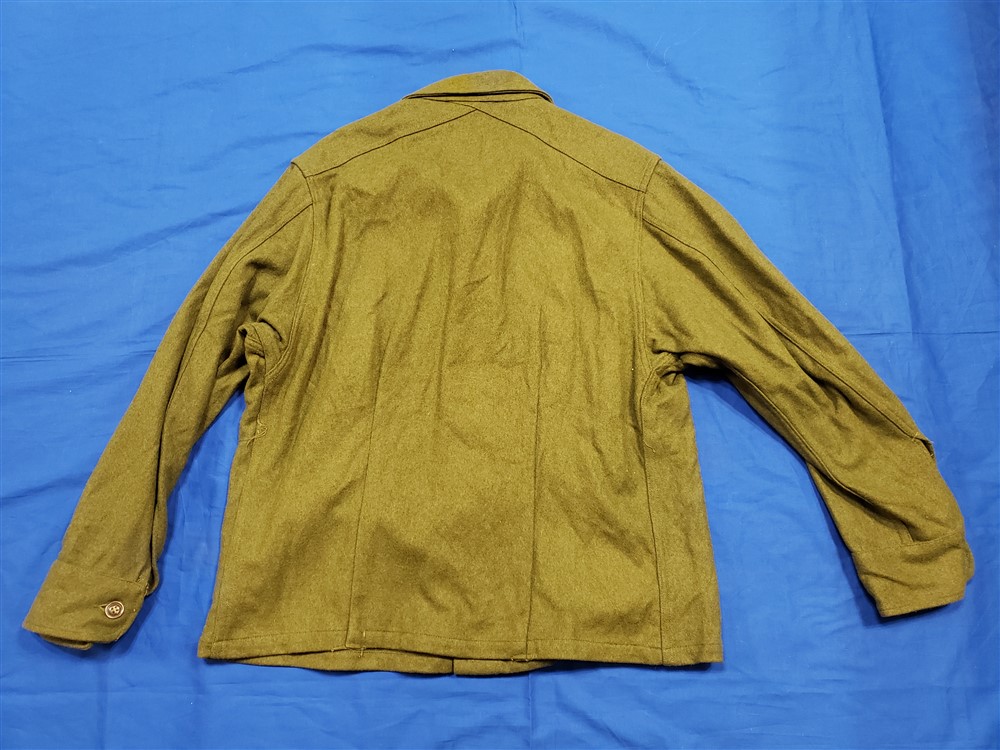 SHIRT 1952 COLD WEATHER
$40.00
SHIRT 1952 COLD WEATHER. Appears to be a unissued MINT condition wool cold weather field shirt that is in a GREAT size LARGE and well dated 1952 on the stamping inside
Description
Appears to be a unissued wool cold weather field shirt.  In a great size LARGE, and well dated on the stamping inside. Quite difficult to find in this large size and war dated. All complete with all original buttons.
This shirt was most likely brought back by the soldier and just stored away.  Any living history member of the Korean War would look great in this authentic genuine cold weather gear.
The Korean war has been well overlooked by the collecting community as well.  I recently read the 24th infantry history of the war and was just blown over.  The missions and operations were intense to say the least. Cold weather was the least of the problems.
Doughboy Military is Proud to bring you new items as fast as we can get them in the door.  Join and follow us on Facebook at THIS LINK PRESS HERE.  A great way to be first to see some of the great items that are heading to the website.