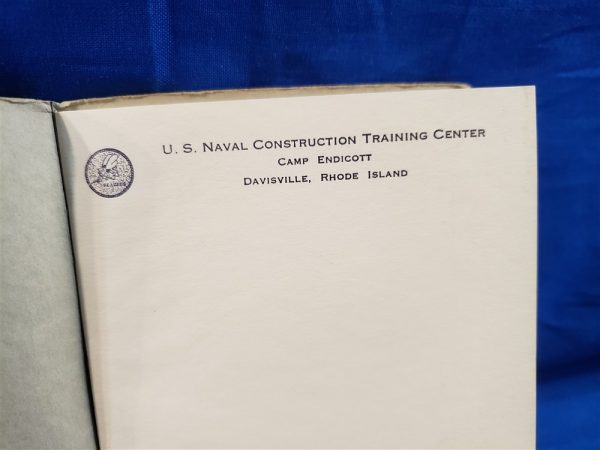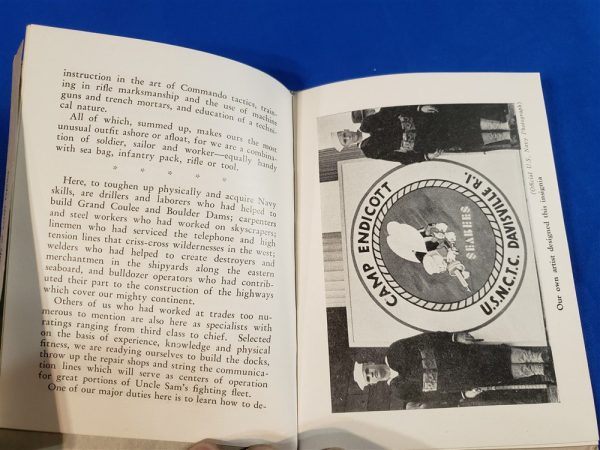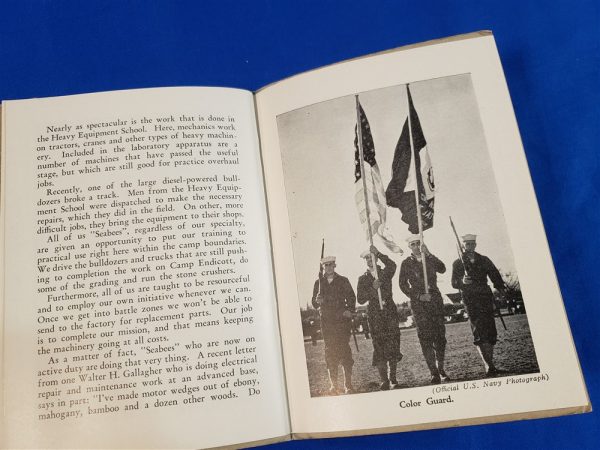 SEABEE WRITING BOOK ENDICOTT
$23.00
SEABEE WRITING BOOK ENDICOTT. Seabees WWII letter writing base information book 1943. This Minty unused set is a combination of a information book about the Seabees
Description
SEABEE WRITING BOOK ENDICOTT. Seabees WWII letter writing base information book 1943. This Minty unused set is a combination of a information book about the Seabees and Camp Endicott training base. It has the letter sheets attached in the front and the back. The information booklet in the middle with photos and information.
Its a nice combination the men could just write a letter and send the whole thing home.
Doughboy Military is Proud to bring you new items as fast as we can get them in the door.  Join and follow us on Facebook at THIS LINK PRESS HERE.  A great way to be first to see some of the great items that are heading to the website.