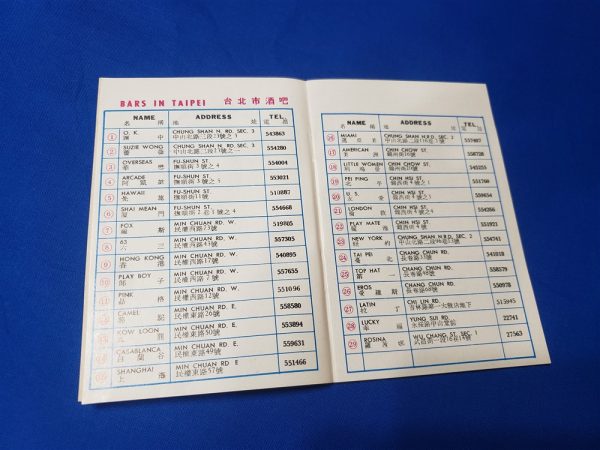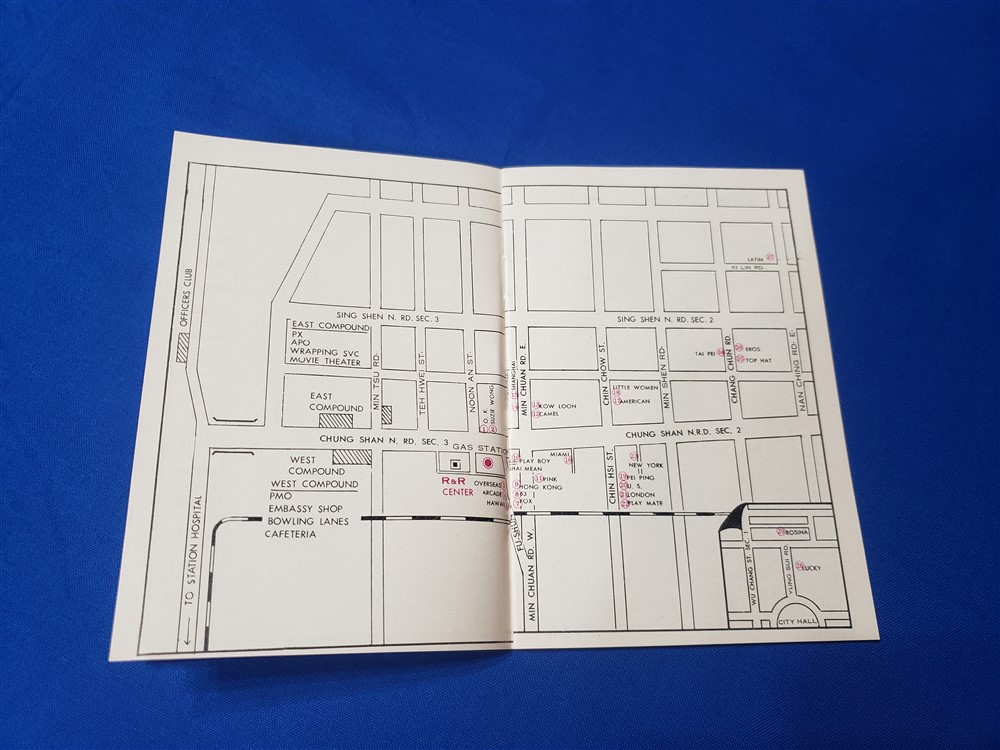 R&R TAIWAN BAR BOOKLET
$16.00
R&R TAIWAN BAR BOOKLET . This small pocket sized book was for the soldiers to learn about Taiwan quickly and enjoy the break they got to rest.  The funny thig about this booklet
Description
R&R TAIWAN BAR BOOKLET . This small pocket sized book was for the soldiers to learn about Taiwan quickly and enjoy the break they got to rest.  The funny thig about this booklet is that it is almost all about BARS in the area for drinking.
The last page explains it was produced by the bar association for the troops.  Great item for a soldiers personal collection.
Doughboy Military is Proud to bring you new items as fast as we can get them in the door.  Join and follow us on Facebook at THIS LINK PRESS HERE.  A great way to be first to see some of the great items that are heading to the website.