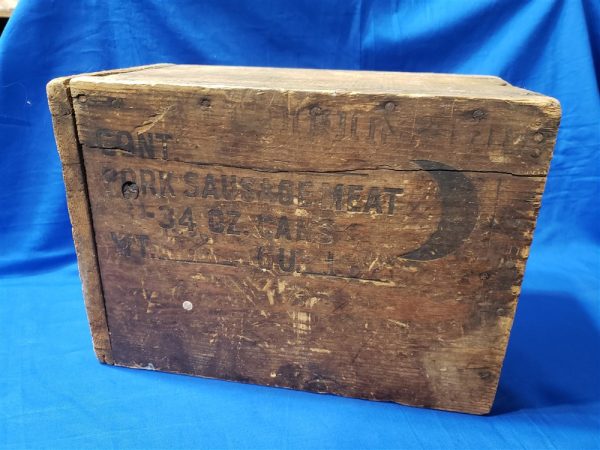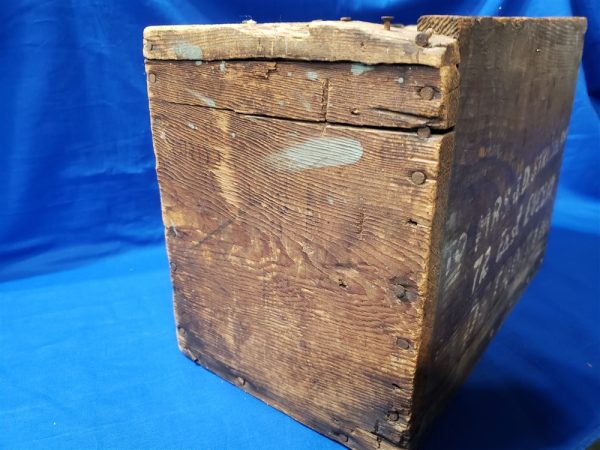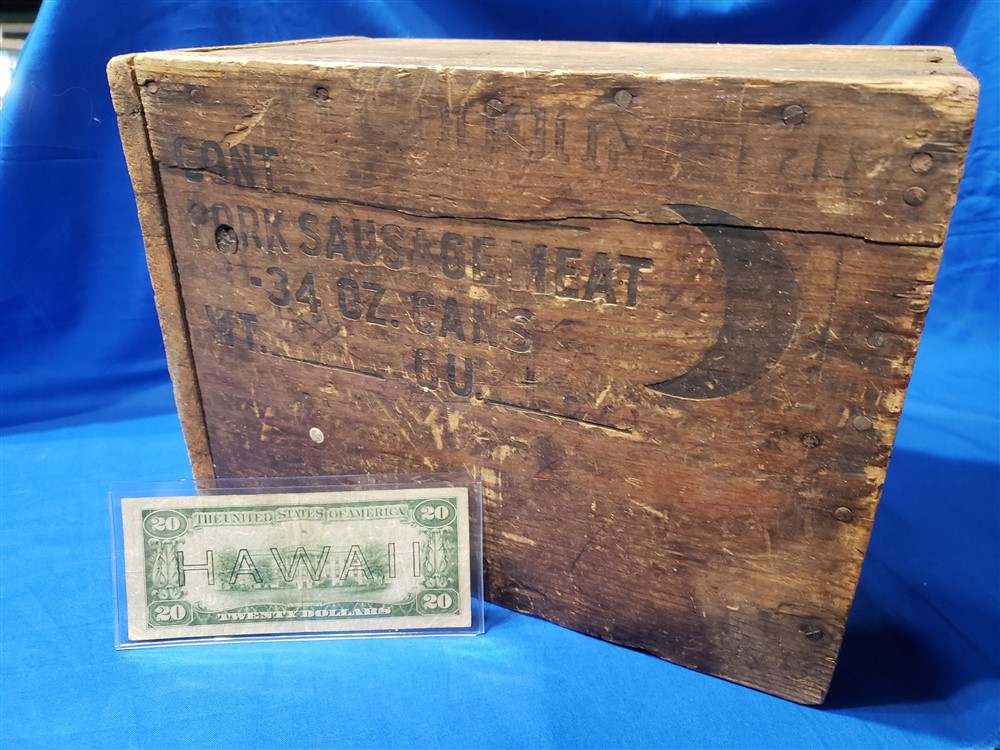 RATION CRATE PORK SAUSAGE
$165.00
RATION CRATE PORK SAUSAGE WWII.  Made of rough or reused wood at the factories.  Made by the St. Paul – Tacoma Lumber and railroad company. Stamped to be 1.2 CU Feet and appears that size.  Markings look great
Description
RATION CRATE PORK SAUSAGE WWII.  Made of rough or reused wood at the factories.  Made by the St. Paul – Tacoma Lumber and railroad company. Stamped to be 1.2 CU Feet and appears that size.  Markings look great and are WWII QMC marked.  Great cresent moon stamped and partial label inside.
These crates are tough to find since like the ones that did survive made it home with goodies inside by the soldiers.  Marked on the side to the soldiers home address. Overall great condition with the bottom opened and the top displays well this way.  A great addition to a collection of QMC goods.
Doughboy Military is Proud to bring you new items as fast as we can get them in the door.  Join and follow us on Facebook at THIS LINK PRESS HERE.  A great way to be first to see some of the great items that are heading to the website.