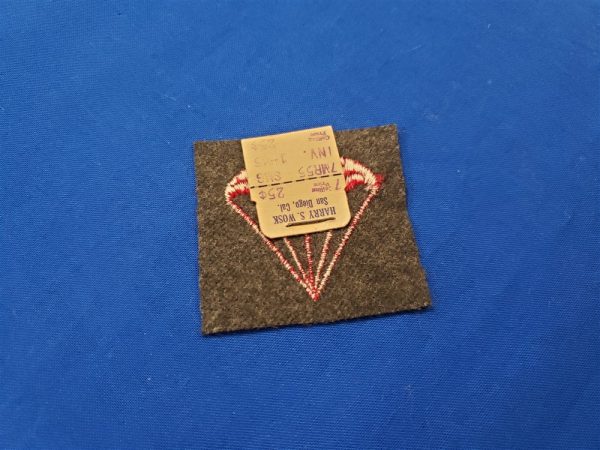 Rating USMC Para rigger
$42.00
Rating USMC Para rigger Red by WOSK.  Wonderful original patch with the original 25 cent tag.  This is the Rating for a Para Rigger in the Marines in WWII. These were worn by Men and Female Marines as well. A great addition
Description
Rating USMC Para rigger Red by WOSK.  Wonderful original patch with the original 25 cent tag.  This is the Rating for a Para Rigger in the Marines in WWII. These were worn by Men and Female Marines as well. A great addition to you USMC collection of WWII.
Amazingly over a decade ago these patches were found in California by the family I believe and sold on the Market.  They have really dried up since then and a big hit in collections with the tags still present.
Doughboy Military is Proud to bring you new items as fast as we can get them in the door.  Join and follow us on Facebook at THIS LINK PRESS HERE.  Also a great way to be first to see some of the great items that are heading to the website.