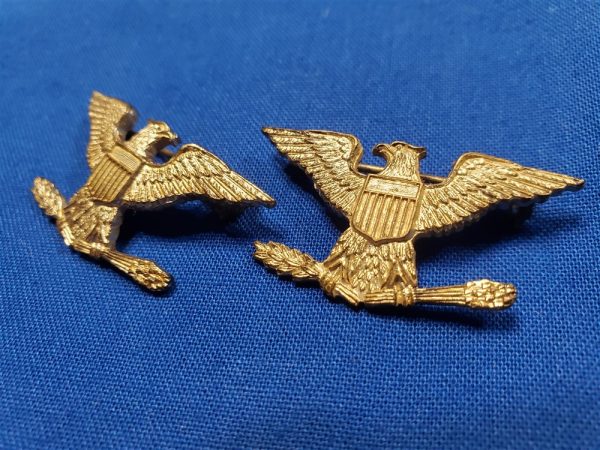 RANK OFFICERS COLONEL PLATED
$18.00
RANK OFFICERS COLONEL PLATED BRASS. This worn set of insignia are from the Korean War. Typical set of government issue set and not a private purchase set that is usually sterling
Description
RANK OFFICERS COLONEL PLATED BRASS. This worn set of insignia are from the Korean War. Typical set of government issue set and not a private purchase set that is usually sterling. A great set for a Uniform you may have that is need of a set.
These also were worn straight in the battlefield on the jackets.  This would have a great look since they have field wear.
Doughboy Military is Proud to bring you new items as fast as we can get them in the door.  Join and follow us on Facebook at THIS LINK PRESS HERE.  A great way to be first to see some of the great items that are heading to the website.