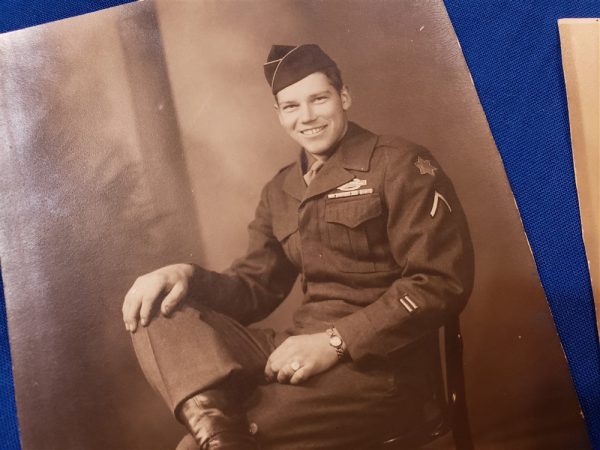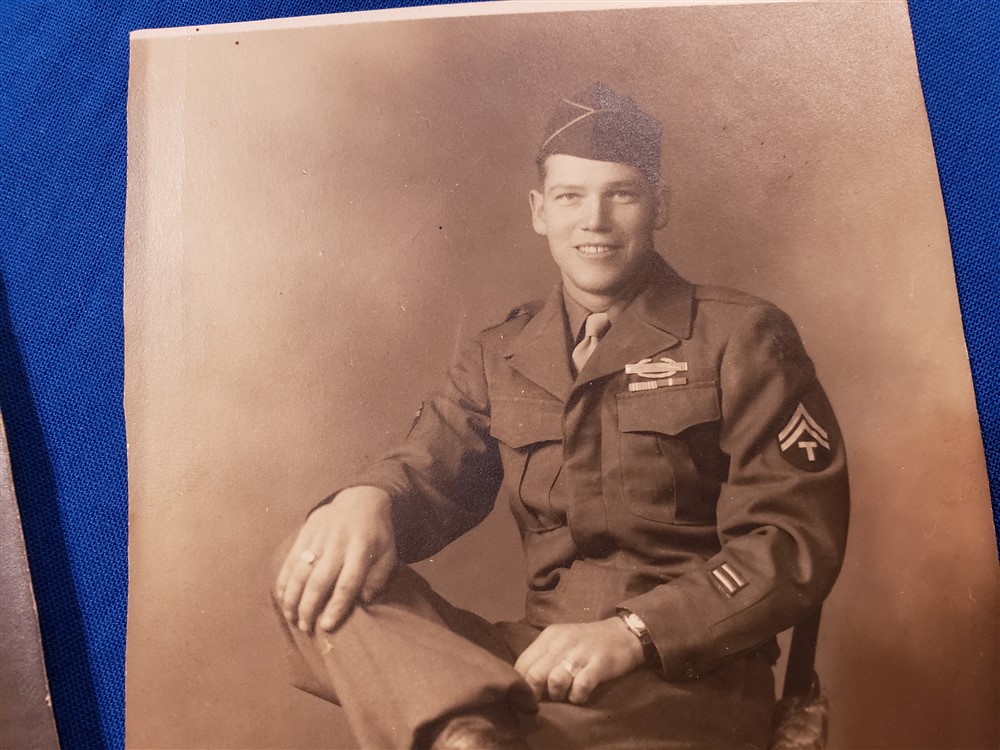 Photo WWII set Bishop
$18.00
Photo WWII set Bishop Identified. Set of 2 photos of the same soldier in WWII. Patched shoulder is the 6th Division and looks to by a T5 in rank. Combat infantry badge and a couple ribbons as well. This is taken in the WWI
Description
Photo WWII set Bishop Identified. Set of 2 photos of the same soldier in WWII. Patched shoulder is the 6th Division and looks to by a T5 in rank. Combat infantry badge and a couple ribbons as well. This is taken in the WWI style of sitting in a studio and really resembles that closely.
Fully Identified on the back and personal note to parents as well. Photo WWII set
Doughboy Military is Proud to bring you new items as fast as we can get them in the door.  Join and follow us on Facebook at THIS LINK PRESS HERE.  Also a great way to be first to see some of the great items that are heading to the website.