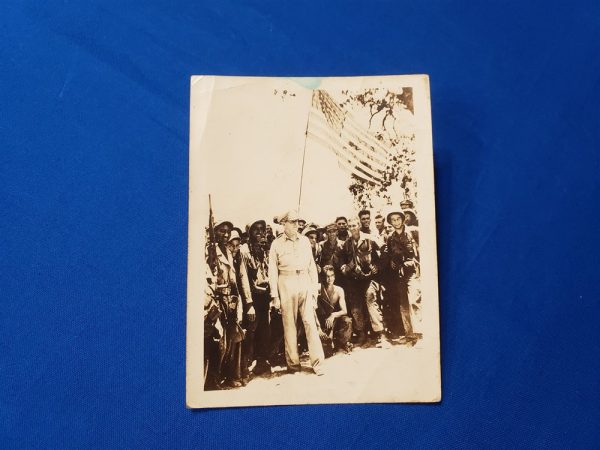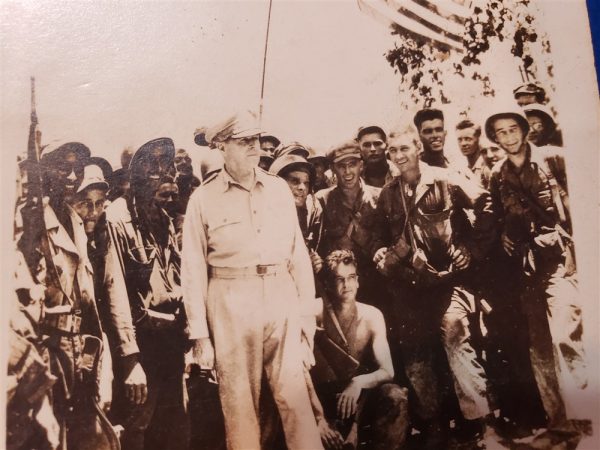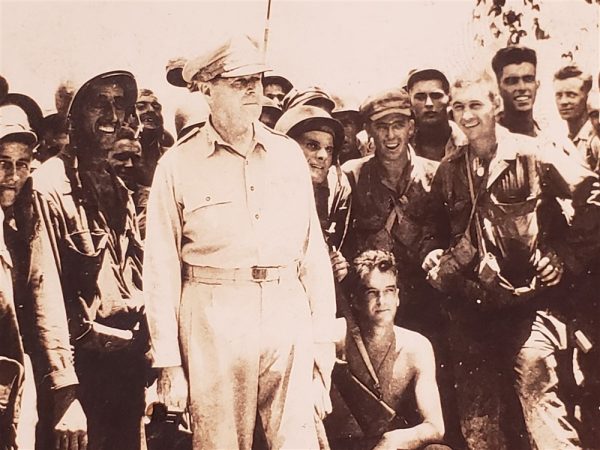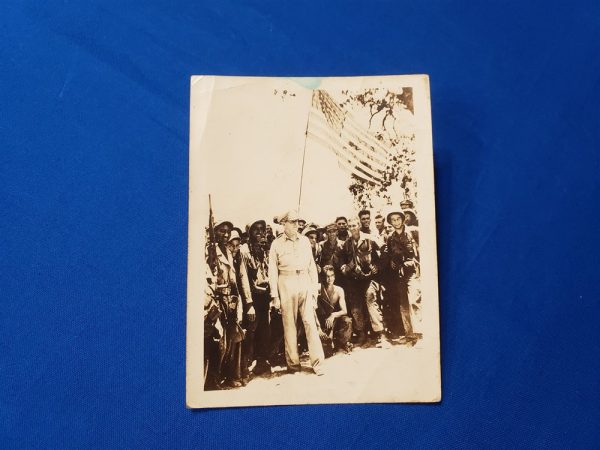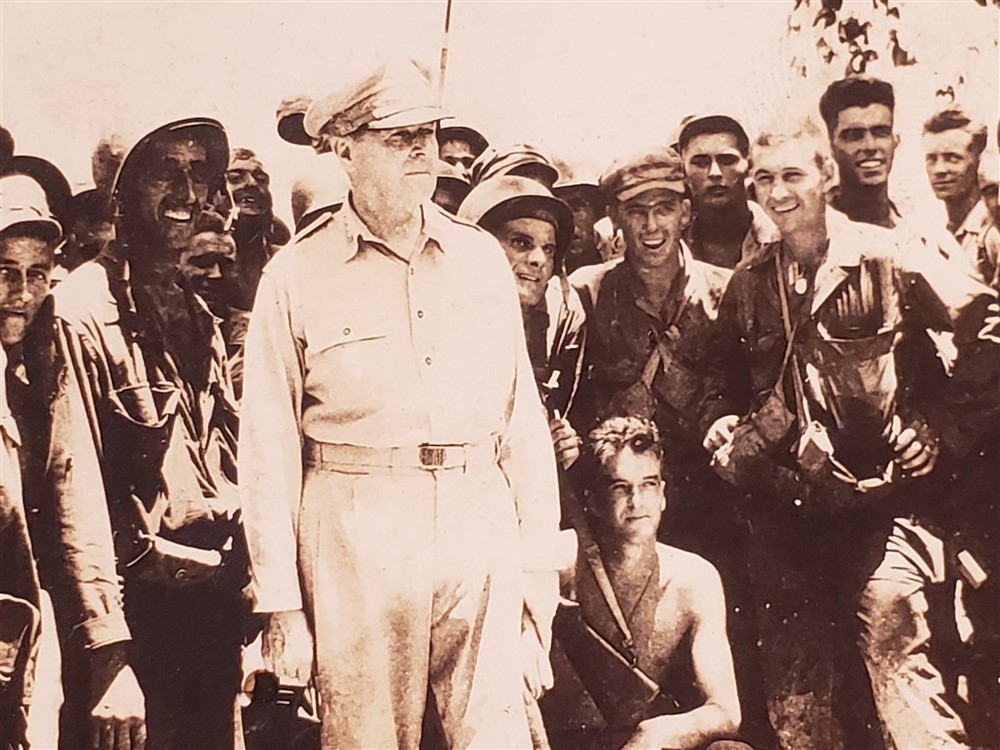 PHOTO GEN MAC AURTHUR
$19.50
PHOTO GEN MAC AURTHUR IN THE FIELD. WWII ORIGINAL photo of General Mac Arthur in field with soldiers. Not known when or where this is taken, but the Pacific theater is obvious. Came out of a grouping of a Soldier
Description
PHOTO GEN MAC AURTHUR IN THE FIELD. WWII ORIGINAL photo of General Mac Arthur in field with soldiers. Not known when or where this is taken, but the Pacific theater is obvious. Came out of a grouping of a Soldier that was in the Pacific in WWII.
The rest of the photos were just pictures of the field and friends but this photo stood out of course. about 3×4 inches.
Doughboy Military is Proud to bring you new items as fast as we can get them in the door.  Join and follow us on Facebook at THIS LINK PRESS HERE.  A great way to be first to see some of the great items that are heading to the website.