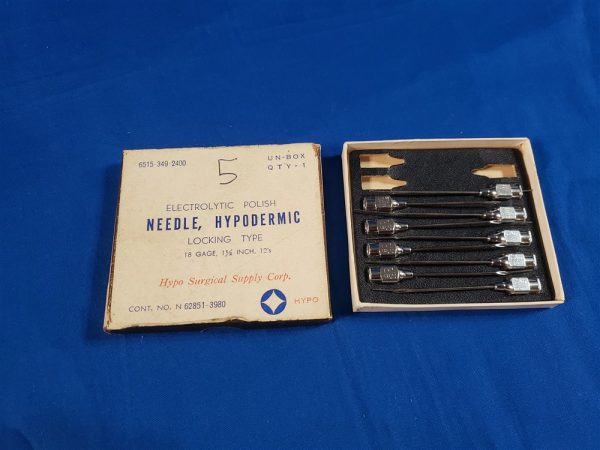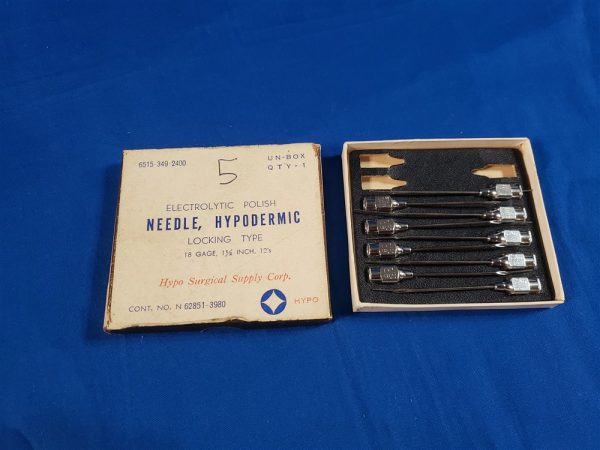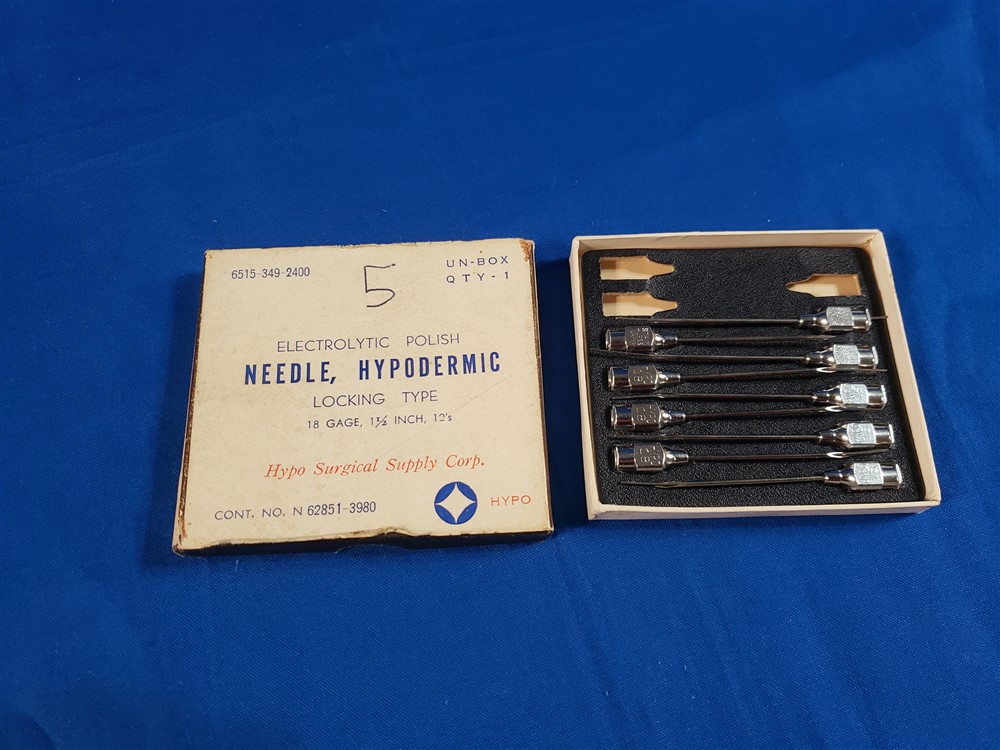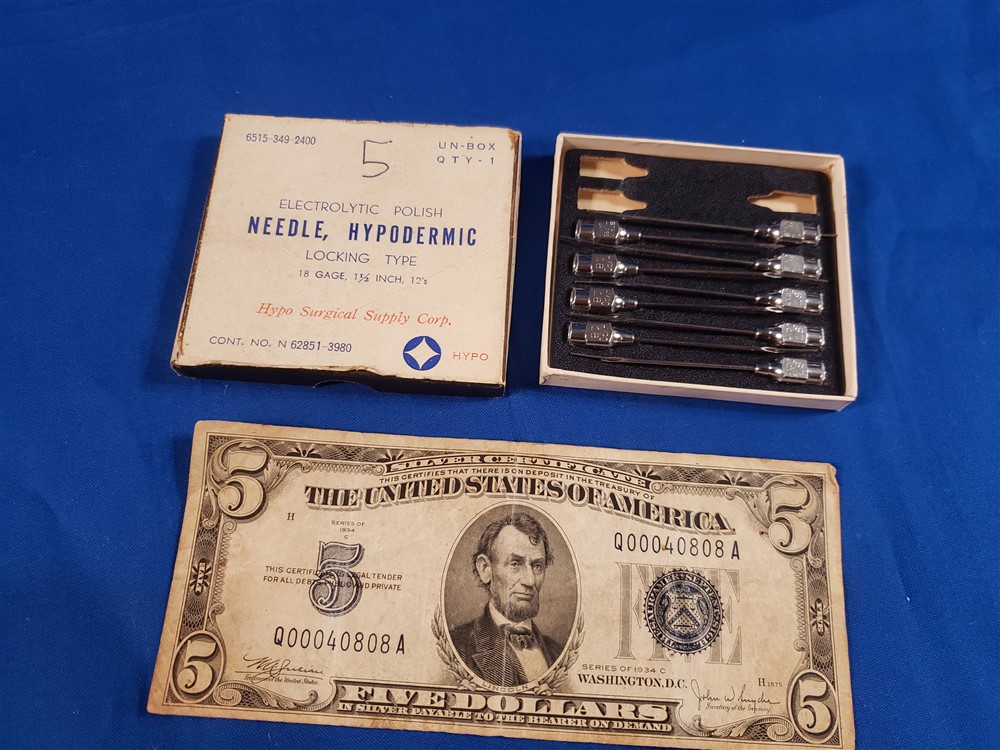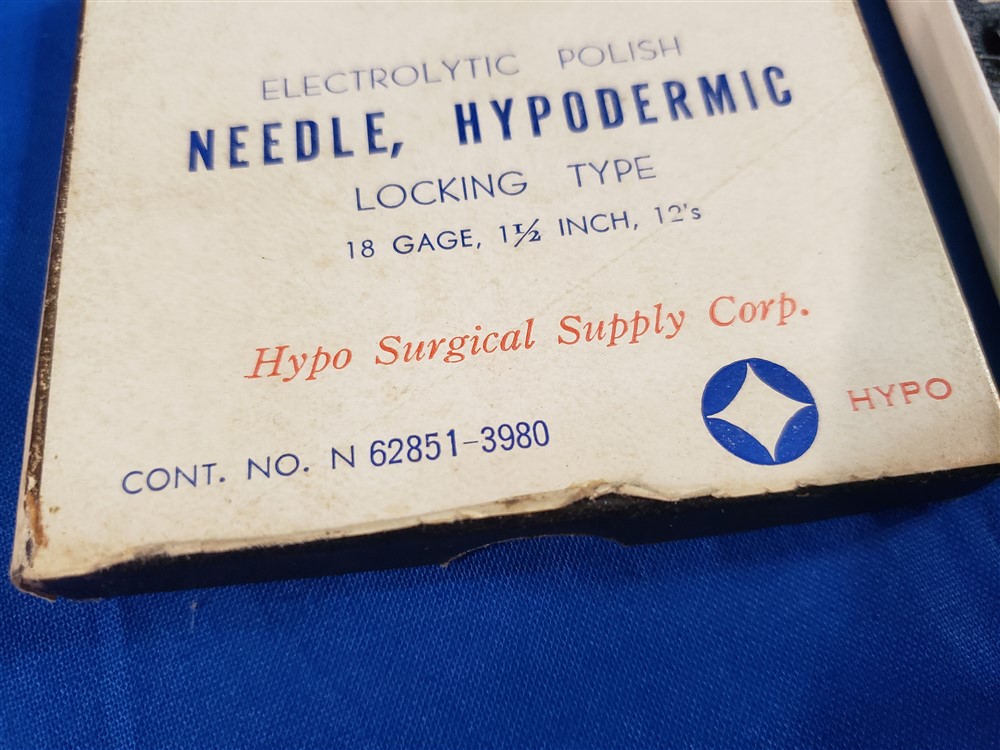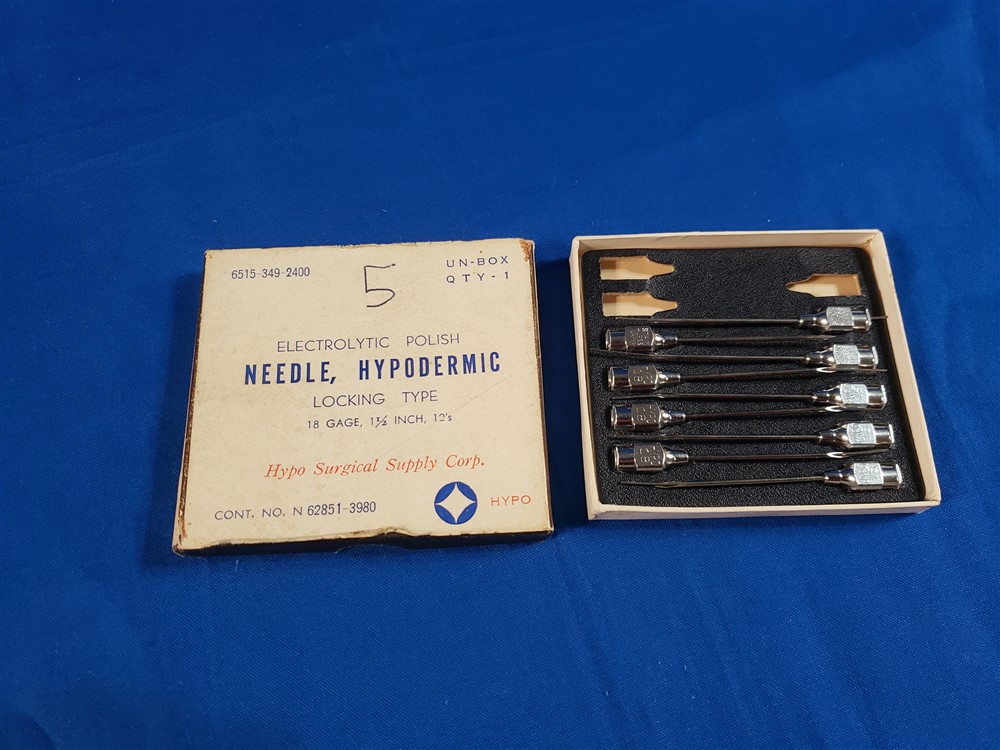 NAVY HYPO NEEDLES BOXED
$17.50
NAVY HYPO NEEDLES BOXED. Hypodermic needles Navy issue in box Korean/Vietnam War era. This box holds 9 of 12 of the original needles and has a clear Navy "N" contract number
Description
NAVY HYPO NEEDLES BOXED. Hypodermic needles Navy issue in box Korean/Vietnam War era. This box holds 9 of 12 of the original needles and has a clear Navy "N" contract number on the package. Early numbers indicate these would be from the early 1950s to late 1950s.
Nice condiiton and great for some of the medical supplies you may have like glass needles. Locking type, 18 gage.
Doughboy Military is Proud to bring you new items as fast as we can get them in the door.  Join and follow us on Facebook at THIS LINK PRESS HERE.  A great way to be first to see some of the great items that are heading to the website.