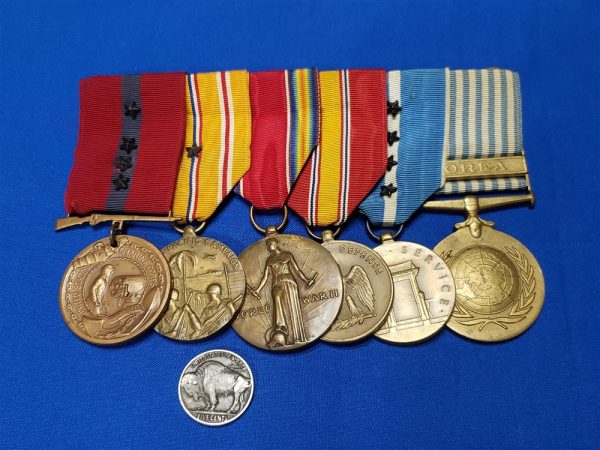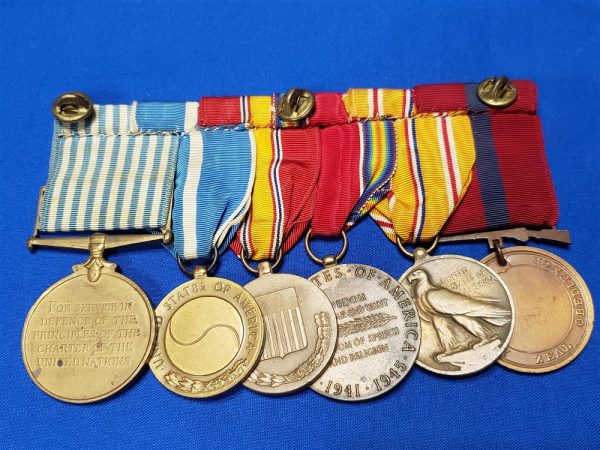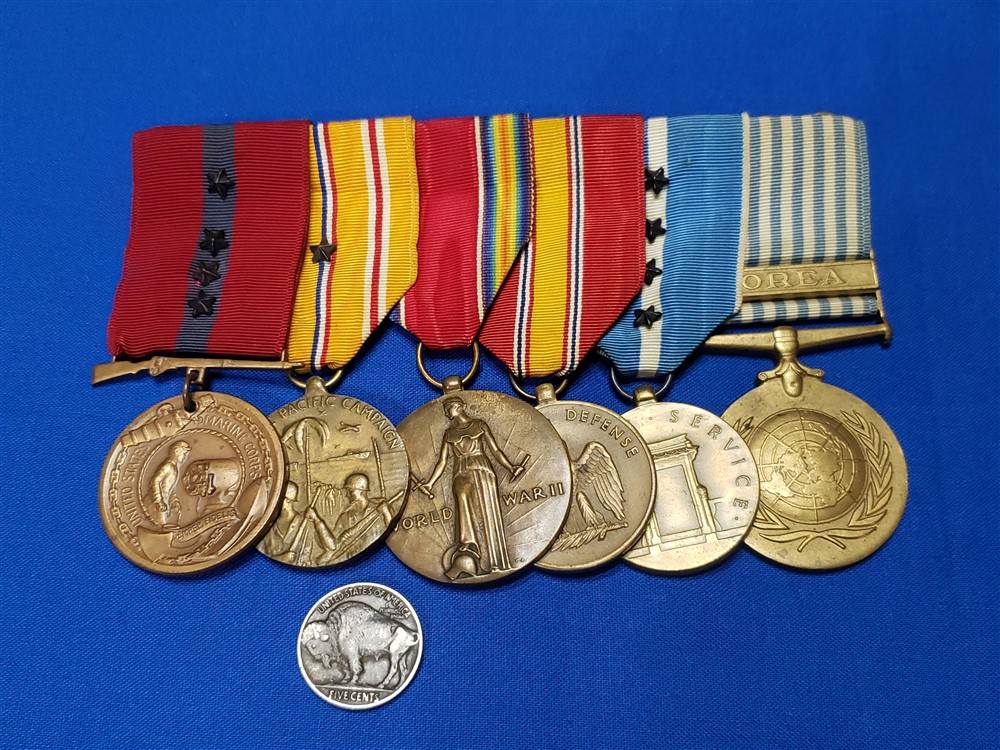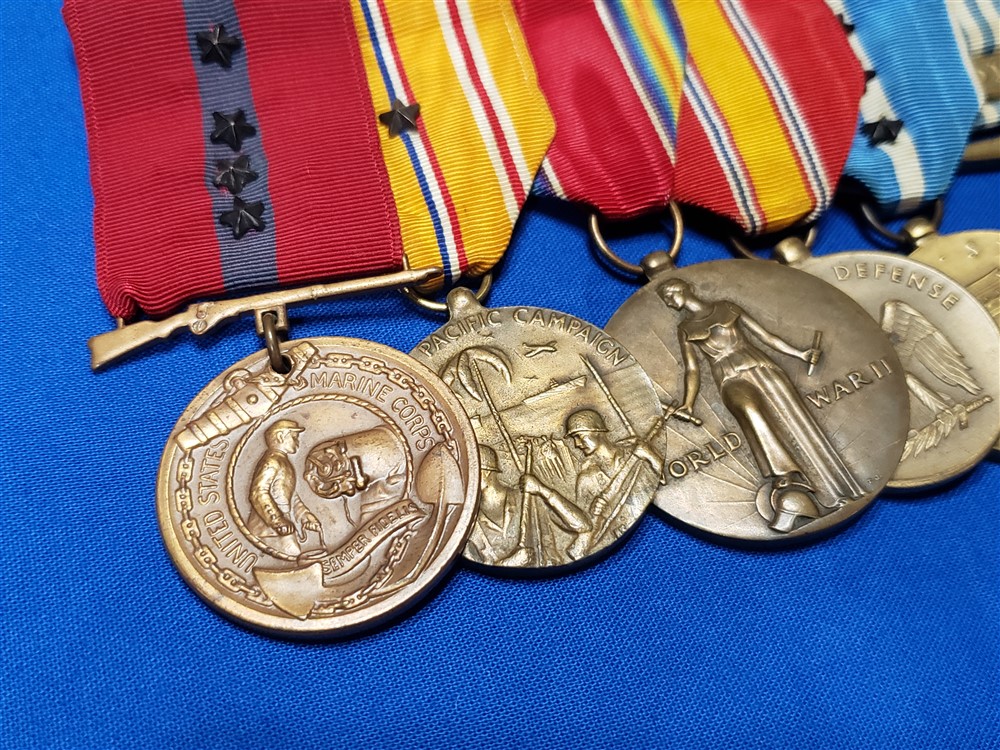 Medal bar 6 WWII KW
$85.00
Medal bar 6 WWII KW USMC with battle stars.  This Marine was busy in not only WWII but in Korea.  He earned 1 battle star for the Pacific and 4 Battle stars while in the Korean War.  Looks to be a self made bar in very high quality
Description
Medal bar 6 WWII KW USMC with battle stars.  This Marine was busy in not only WWII but in Korea.  He earned 1 battle star for the Pacific and 4 Battle stars while in the Korean War.  Looks to be a self made bar in very high quality.  Also these are well spaced and mounted with 3 clutches on the back.
The stars on his good conduct show at least 20 years service including the medal.
Doughboy Military is Proud to bring you new items as fast as we can get them in the door.  Join and follow us on Facebook at THIS LINK PRESS HERE.  Also a great way to be first to see some of the great items that are heading to the website.