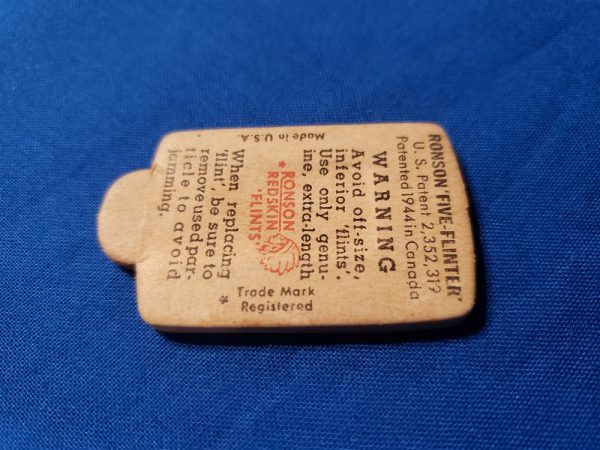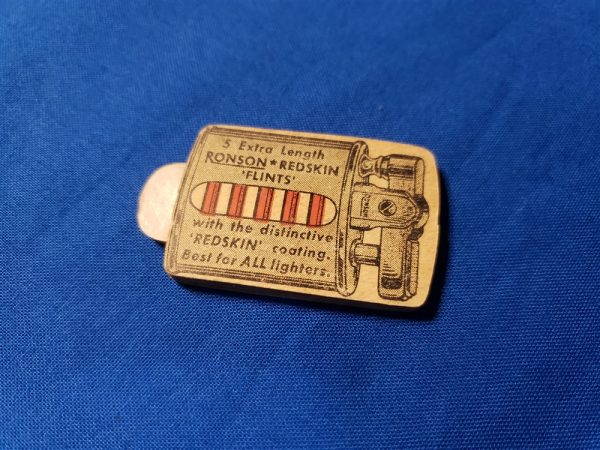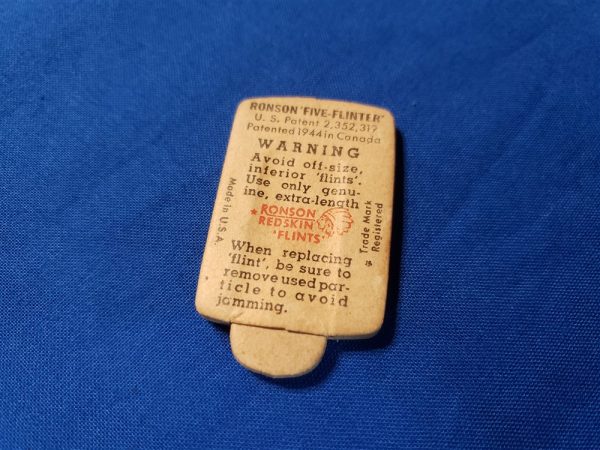 Lighter Flints 1944 pack
$16.25
Lighter Flints 1944 pack by Ronson. Package is empty and dated 1944 on the back.  War time production for all types of lighters that took the small red stick flints. Ronson came out with this in 1944 and soon after the War changed
Description
Lighter Flints 1944 pack by Ronson. Package is empty and dated 1944 on the back.  War time production for all types of lighters that took the small red stick flints. Ronson came out with this in 1944 and soon after the War changed to a better package since the cardboard was letting the flints get moist.
This was the War time material package.  Excellent condition and you can place new flints in it if you like.  Great for your WWII lighter display and a tough little extra item to find. Lighter collectors snap most of these up.
Doughboy Military is Proud to bring you new items as fast as we can get them in the door.  Join and follow us on Facebook at THIS LINK PRESS HERE.  A great way to be first to see some of the great items that are heading to the website.