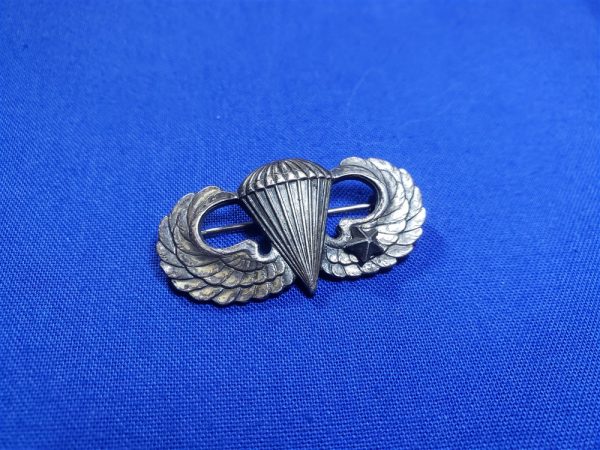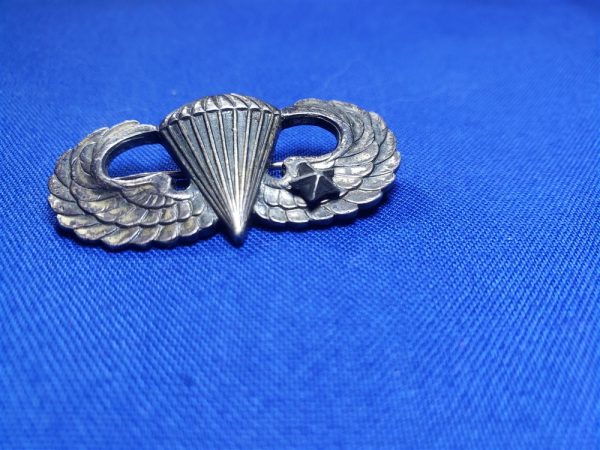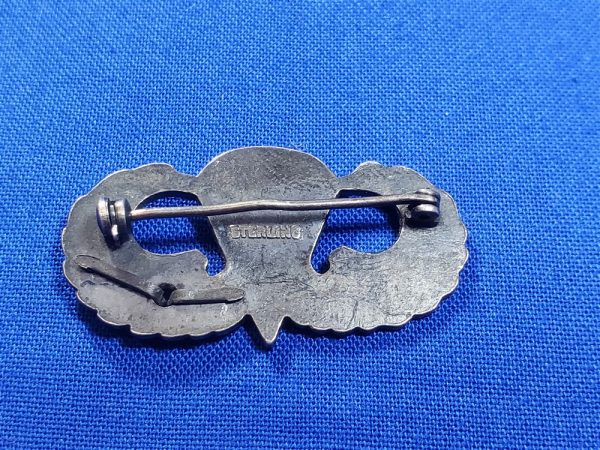 Jump Wings 1 Battle
$250.00
Jump Wings 1 Battle star sterling WWII.  This excellent used set of wings shows signs of being on a uniform from the light bend in the pin.  Excellent condiiton with the 1 battle jump star on the right wing.  This is original with the flat
Description
Jump Wings 1 Battle star sterling WWII.  This excellent used set of wings shows signs of being on a uniform from the light bend in the pin.  Excellent condiiton with the 1 battle jump star on the right wing.  This is original with the flat type fasteners.  Guaranteed to by all period done and a great set for a collection or uniform grouping.
Sterling marked on the back with no manufacture.
Doughboy Military is Proud to bring you new items as fast as we can get them in the door.  Join and follow us on Facebook at THIS LINK PRESS HERE.  Also a great way to be first to see some of the great items that are heading to the website.