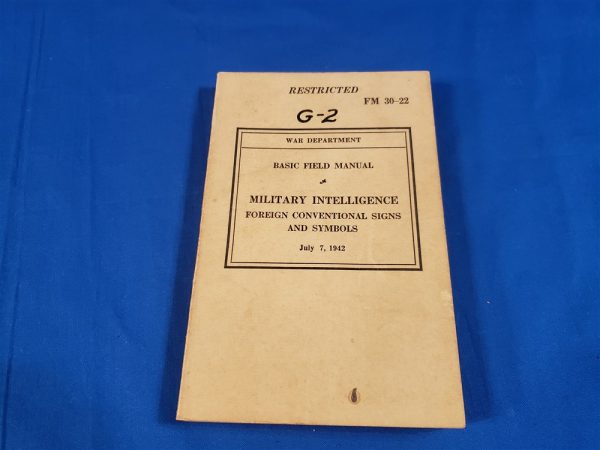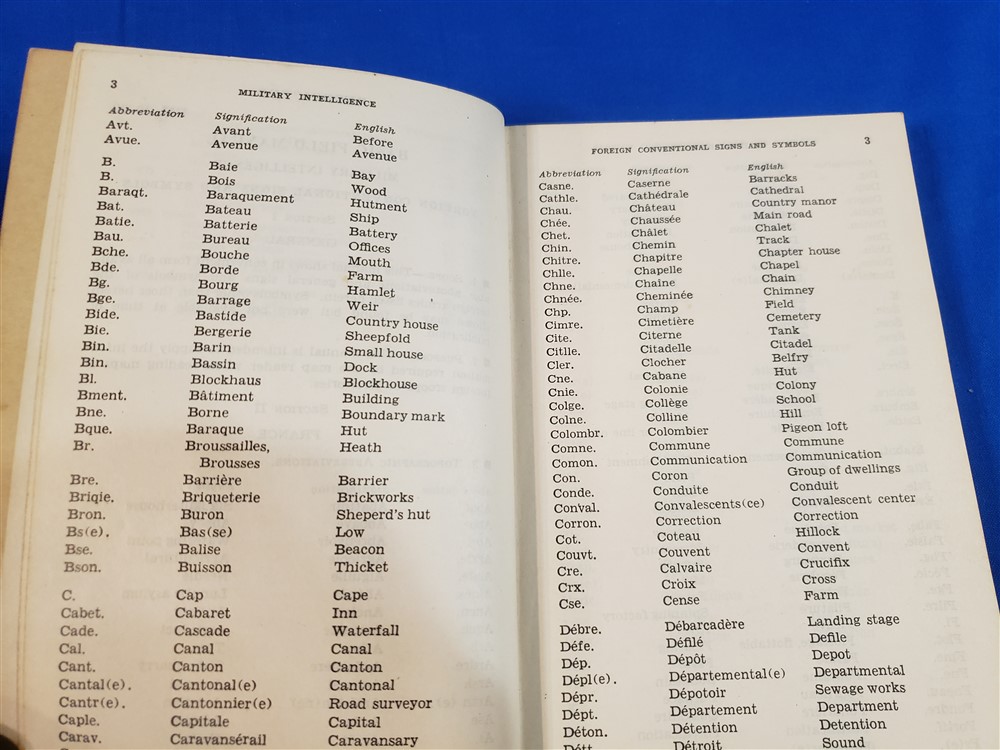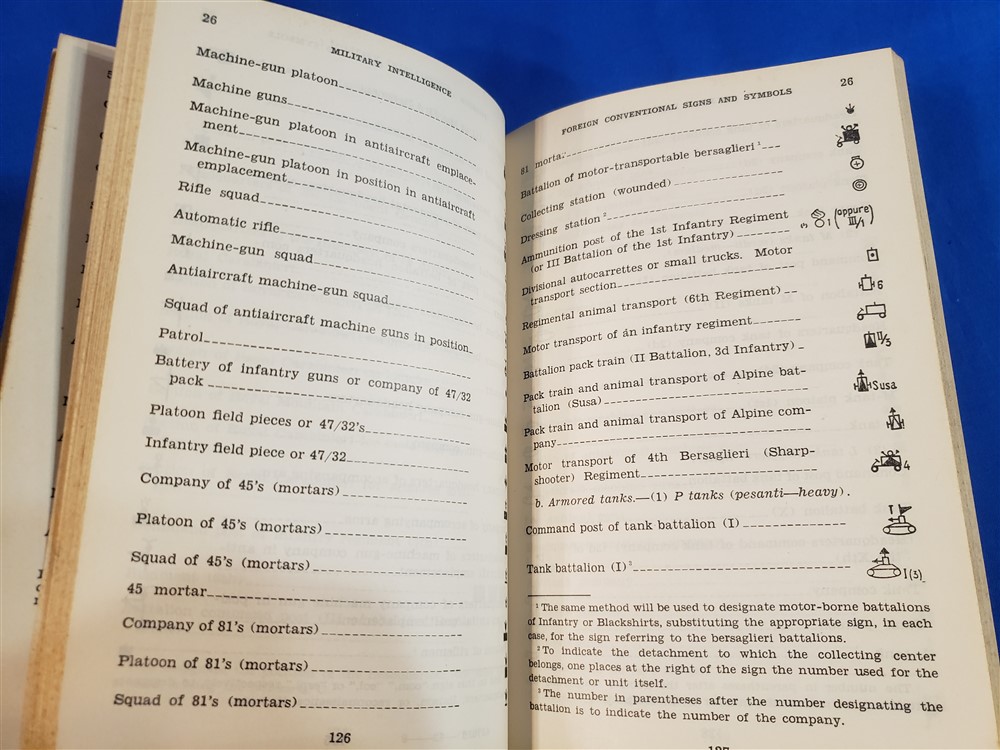 FM30-22 INTEL MANUAL SIGNS 1942
$35.00
FM30-22 INTEL MANUAL SIGNS 1942. Scarce manual used by the G-2.  That is printed on the cover from the printers! not written. This manual gave the identification of several countries (Enemy) of the maps and sign
Description
FM30-22 INTEL MANUAL SIGNS 1942. Scarce manual used by the G-2.  That is printed on the cover from the printers! not written. This manual gave the identification of several countries (Enemy) of the maps and sign identification incase our troops came upon a enemy map.
This information was needed in the field in real time so these books help the men translate. A very early manual marked RESTRICTED. 277 Pages.
Doughboy Military is Proud to bring you new items as fast as we can get them in the door.  Join and follow us on Facebook at THIS LINK PRESS HERE.  A great way to be first to see some of the great items that are heading to the website.