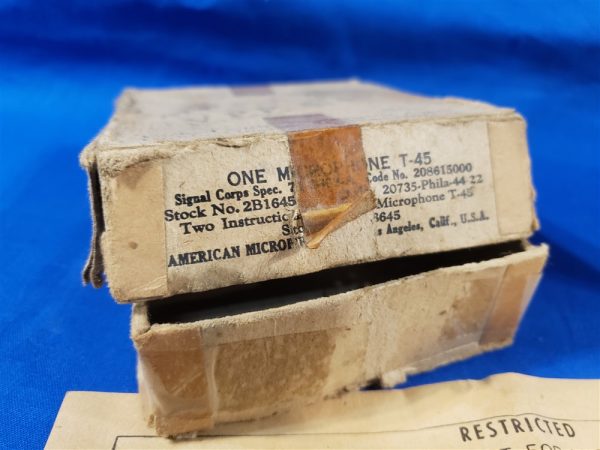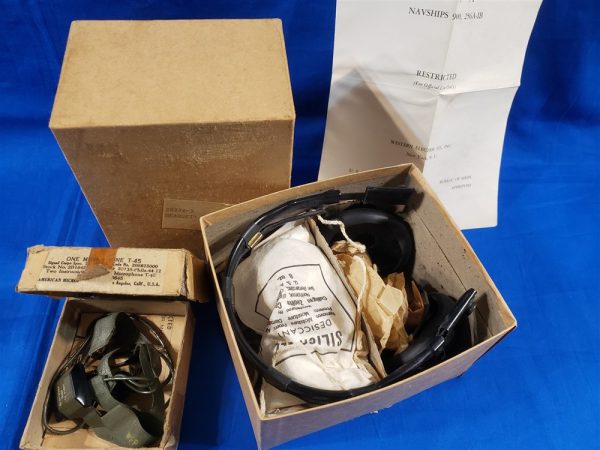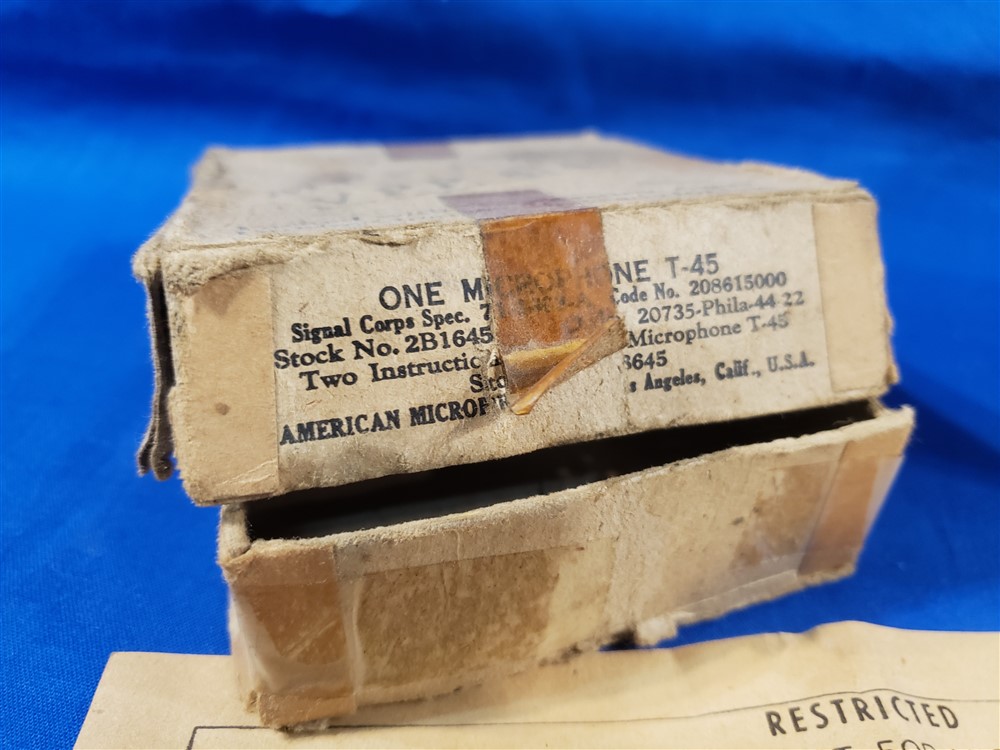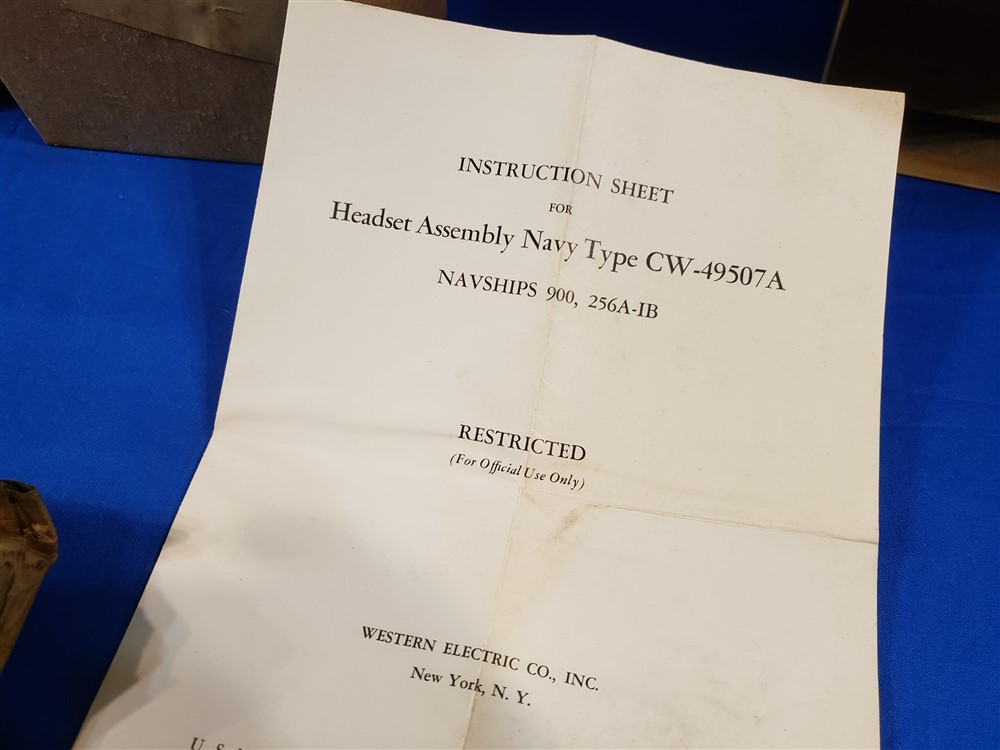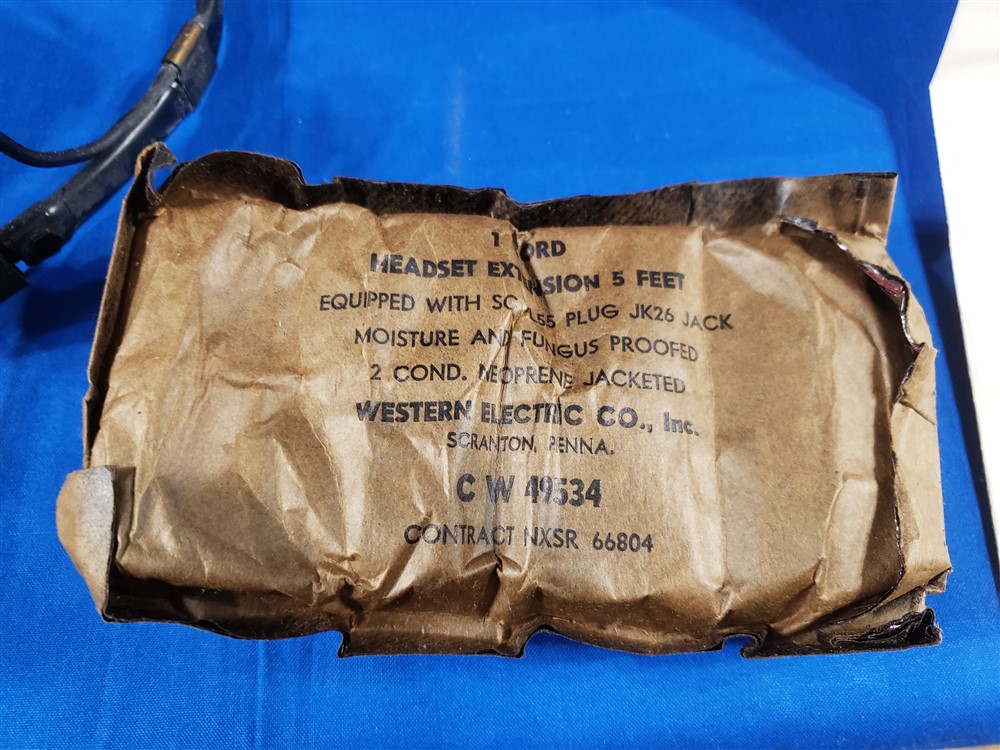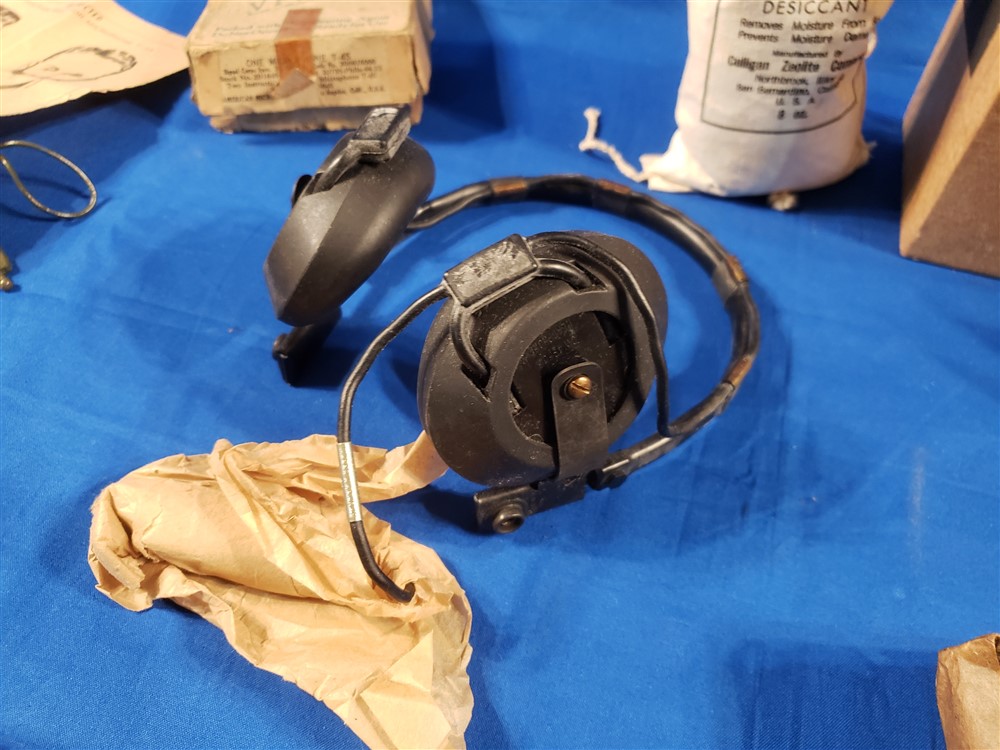 HEADSET LIP MICROPHONE USMC
$225.00
HEADSET LIP MICROPHONE USMC/NAVY M1 HELMET. This complete set was intended for use by the Marines and Navy shore units. It was meant for use under the M1 helmets. Also used in the Armored crash helmets
Description
HEADSET LIP MICROPHONE USMC/NAVY M1 HELMET. This complete set was intended for use by the Marines and Navy shore units. It was meant for use under the M1 helmets. Also used in the Armored crash helmets as well being mentioned in the instructions.
Excellent MINT in the box. This is a highly scarce complete set. Worn like seen in Photo that are in the instructions.
This would be excellent in a M1 halmet display.  Really the way to set your collection apart form others.
Doughboy Military is Proud to bring you new items as fast as we can get them in the door.  Join and follow us on Facebook at THIS LINK PRESS HERE.  A great way to be first to see some of the great items that are heading to the website.