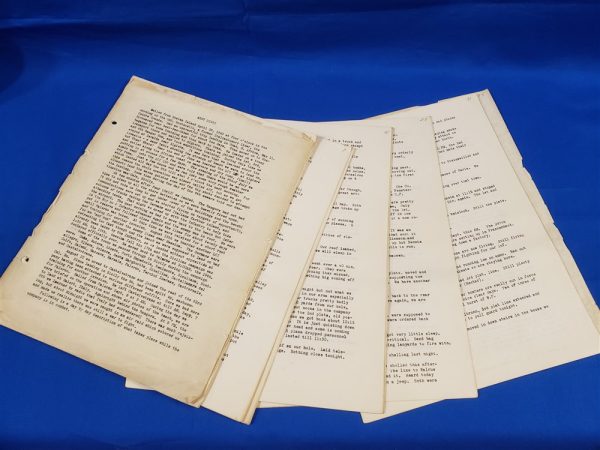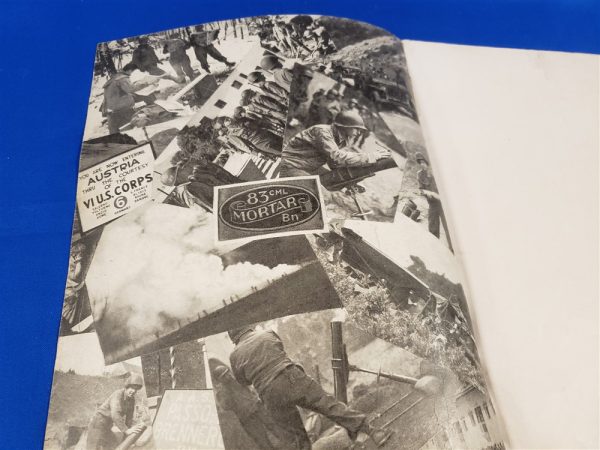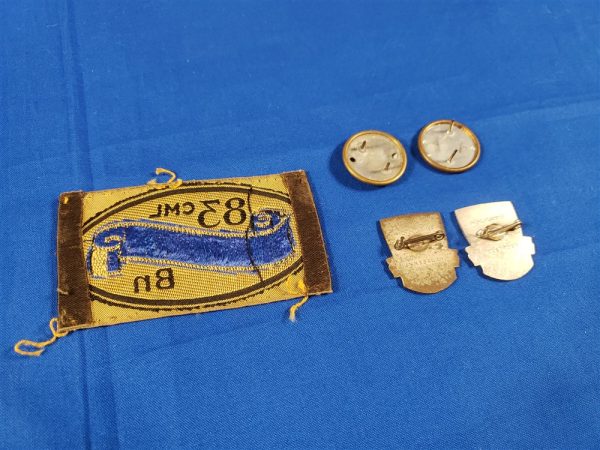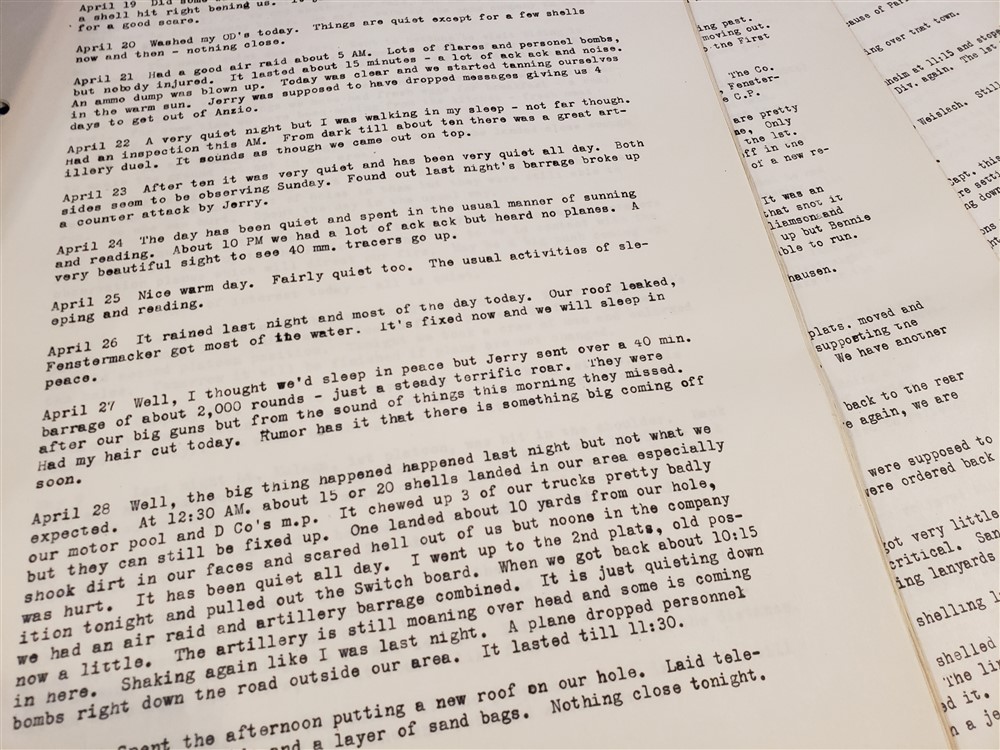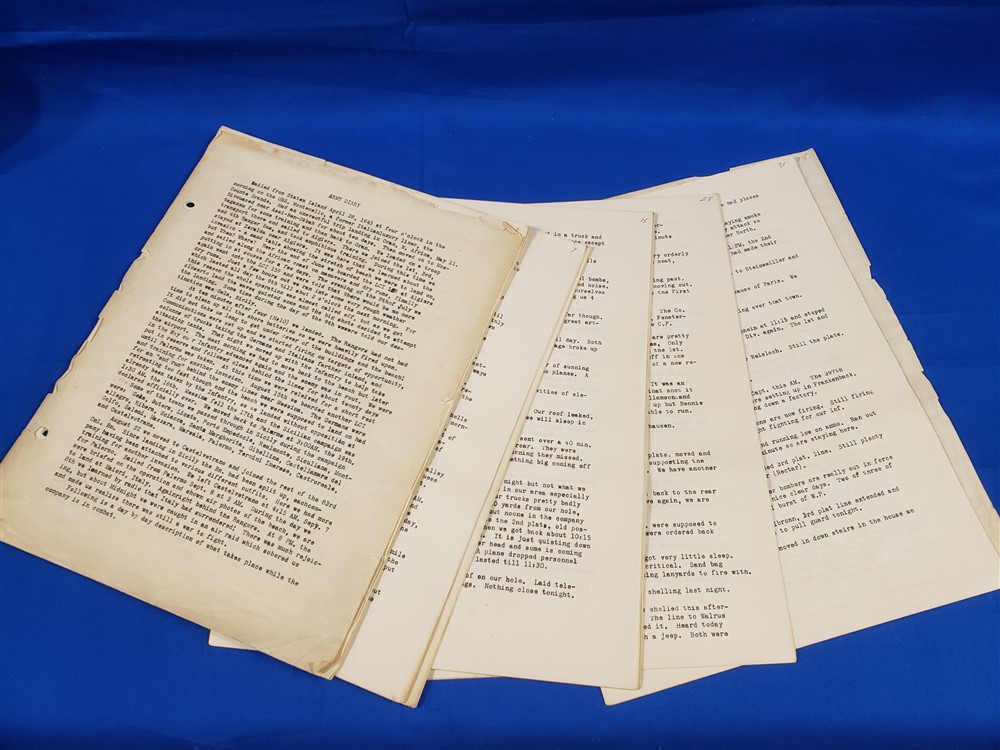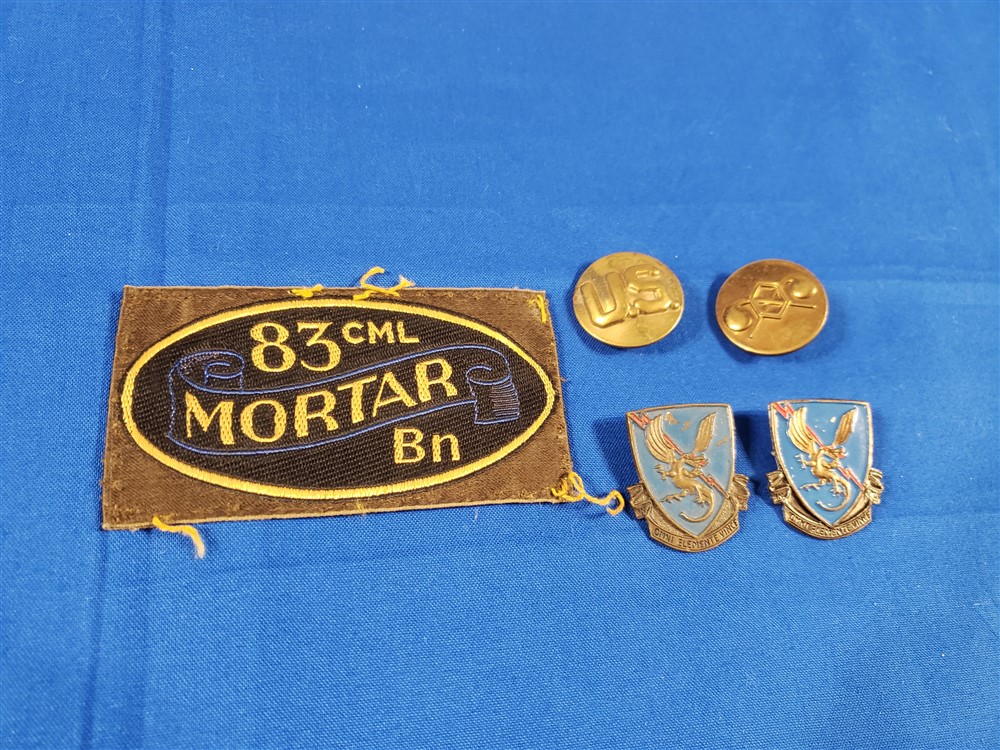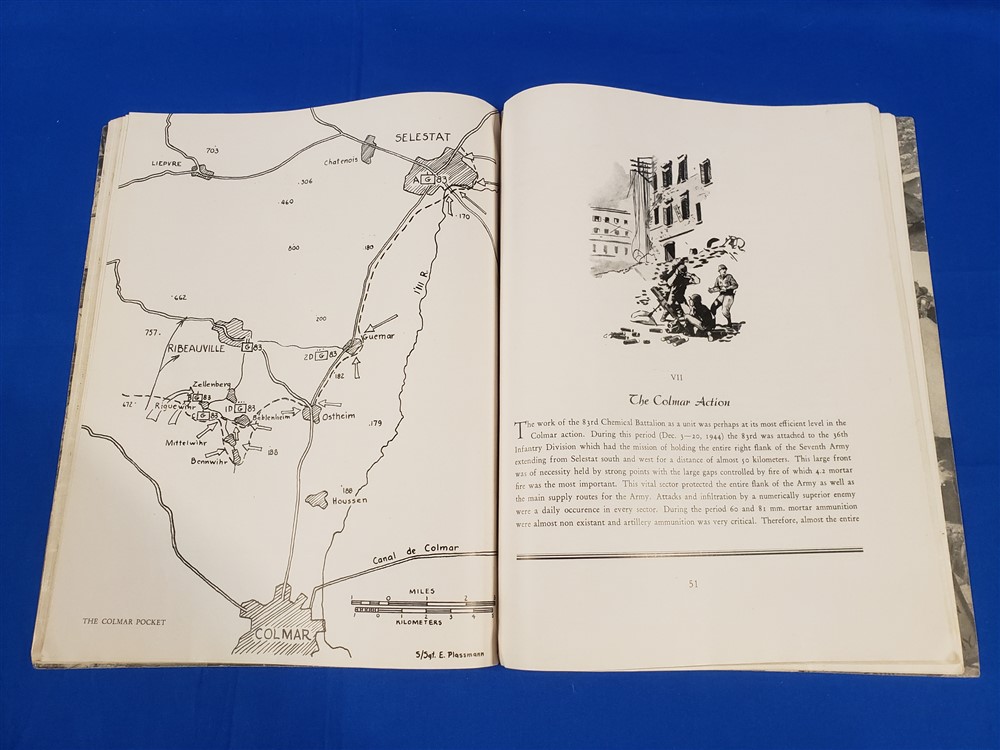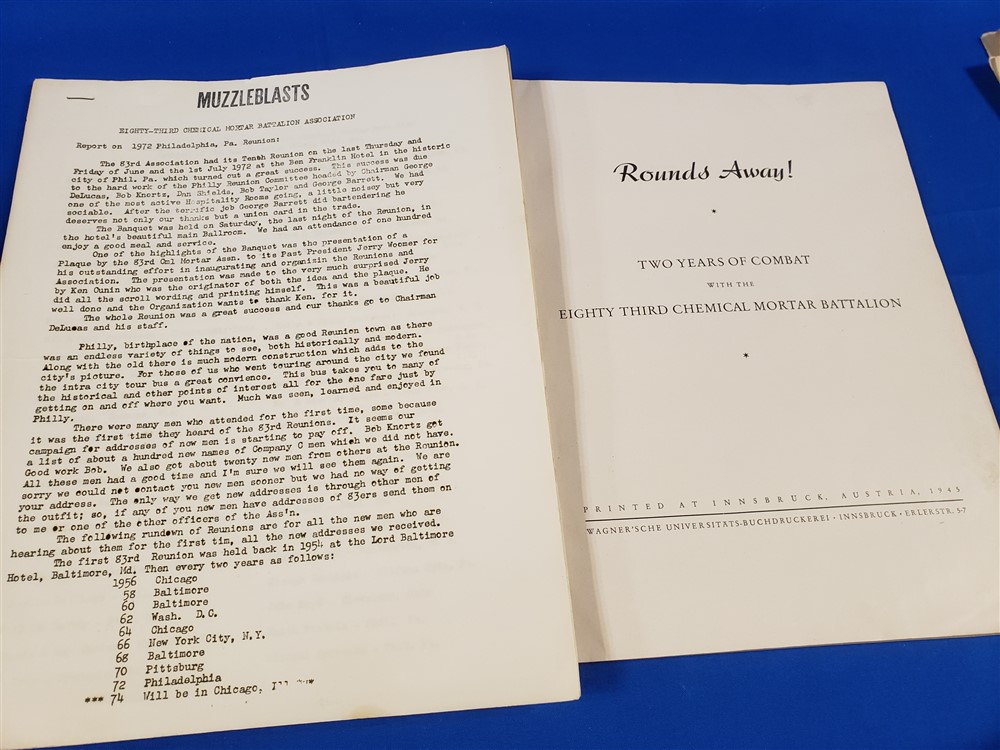 GROUP 83RD CHEM MORTAR
GROUP 83RD CHEM MORTAR WITH PATCH DUI AND DIARY. This grouping is from a PVT Morse and has his uniform removed patch that is in excellent condition.  These patches are one of the MOST SCARCE ones to find
Description
GROUP 83RD CHEM MORTAR WITH PATCH DUI AND DIARY. This grouping is from a PVT Morse and has his uniform removed patch that is in excellent condition.  These patches are one of the MOST SCARCE ones to find from WWII.  Also, a set of the Unit insignia for the uniform.
This grouping has one of the ORIGINAL unit histories with it printed in Germany after the war.  The diary is personally to this soldier and hand typed in WWII or just after that period.  It is one of the MOST detailed diaries including all the battles and movements of this unit.
The other item is a unit newsletter that was sent out by the organization to its members in the years after the war.  All in All, this is one of the better groupings that I have ever seen from this outstanding fighting unit that fought in MANY of the well-known battles.
Doughboy Military is Proud to bring you new items as fast as we can get them in the door.  Join and follow us on Facebook at THIS LINK PRESS HERE.  A great way to be first to see some of the great items that are heading to the website.