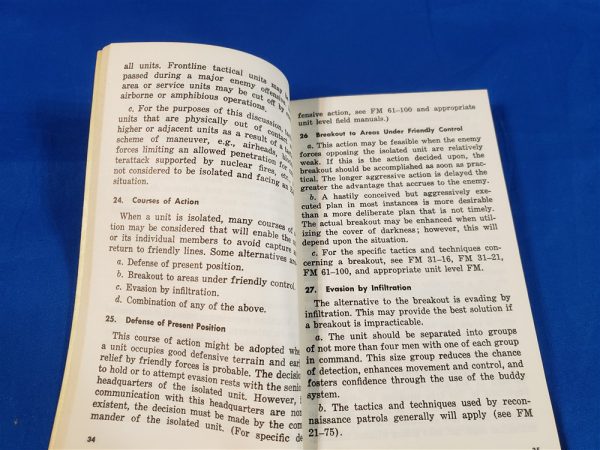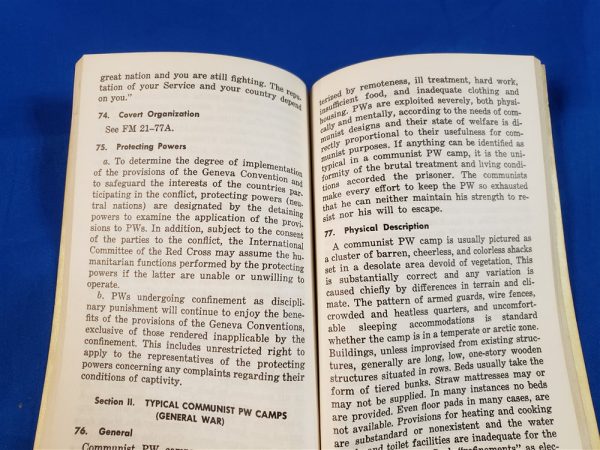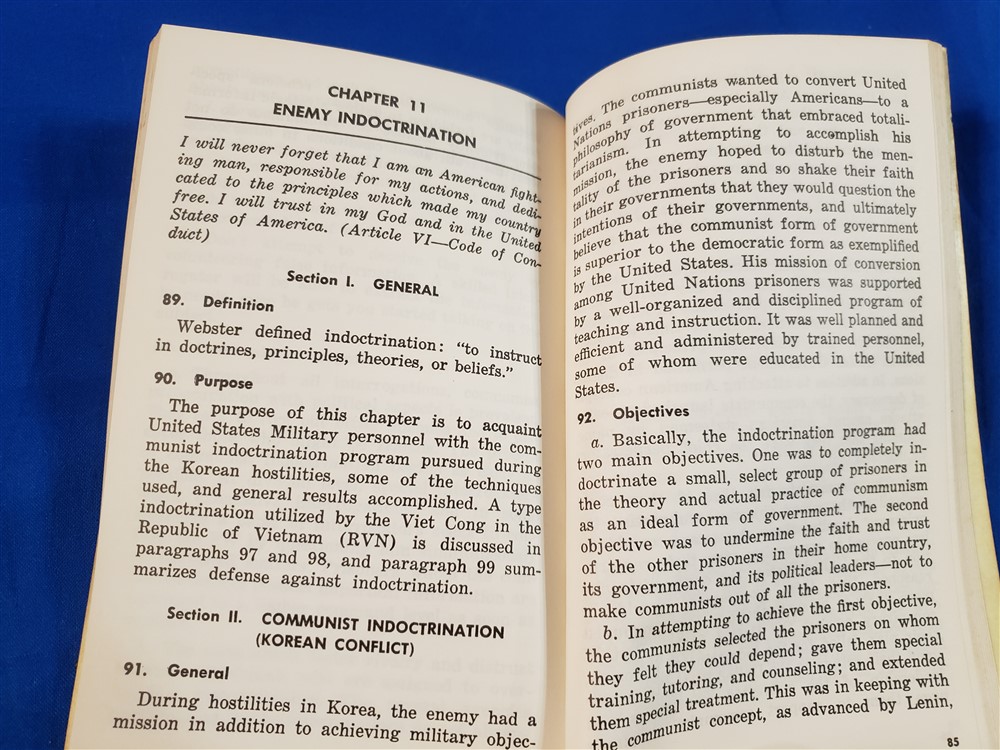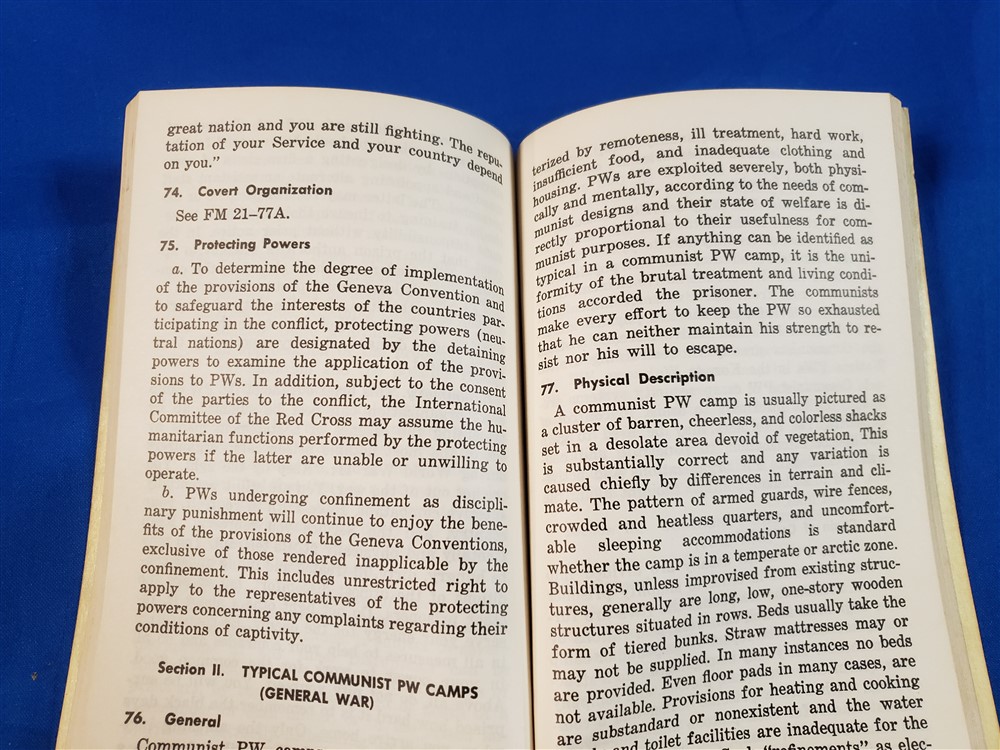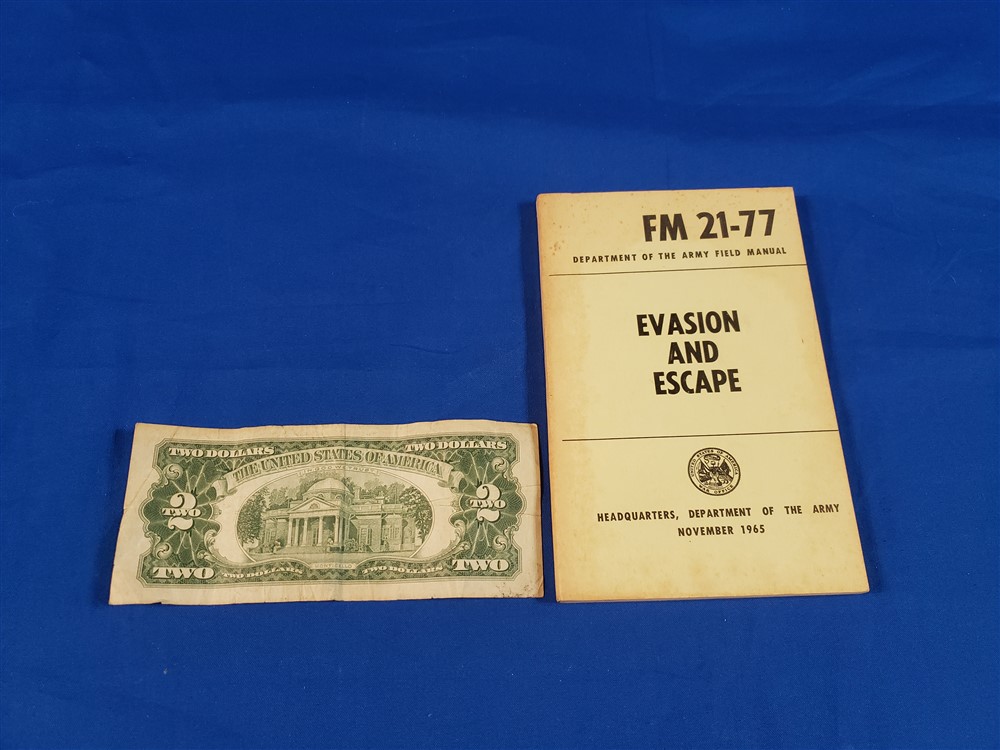 FM21-77 EVASION ESCAPE 1965
$36.00
FM21-77 EVASION ESCAPE 1965. This Excellent early manual for the field gives you all the things needed for the escaping the enemy if the occasion arises and you need to hide or escape. Even a sample blood chit is in the back with
Description
FM21-77 EVASION ESCAPE 1965. This Excellent early manual for the field gives you all the things needed for the escaping the enemy if the occasion arises and you need to hide or escape. Even a sample blood chit is in the back with explanation. 122 pages.
If you have a special forces collection or grouping this is a need.  This is a manual all of these soldiers and pilots well knew from the front cover to the back index.  Your life depended on it.
Doughboy Military is Proud to bring you new items as fast as we can get them in the door.  Join and follow us on Facebook at THIS LINK PRESS HERE.  A great way to be first to see some of the great items that are heading to the website.