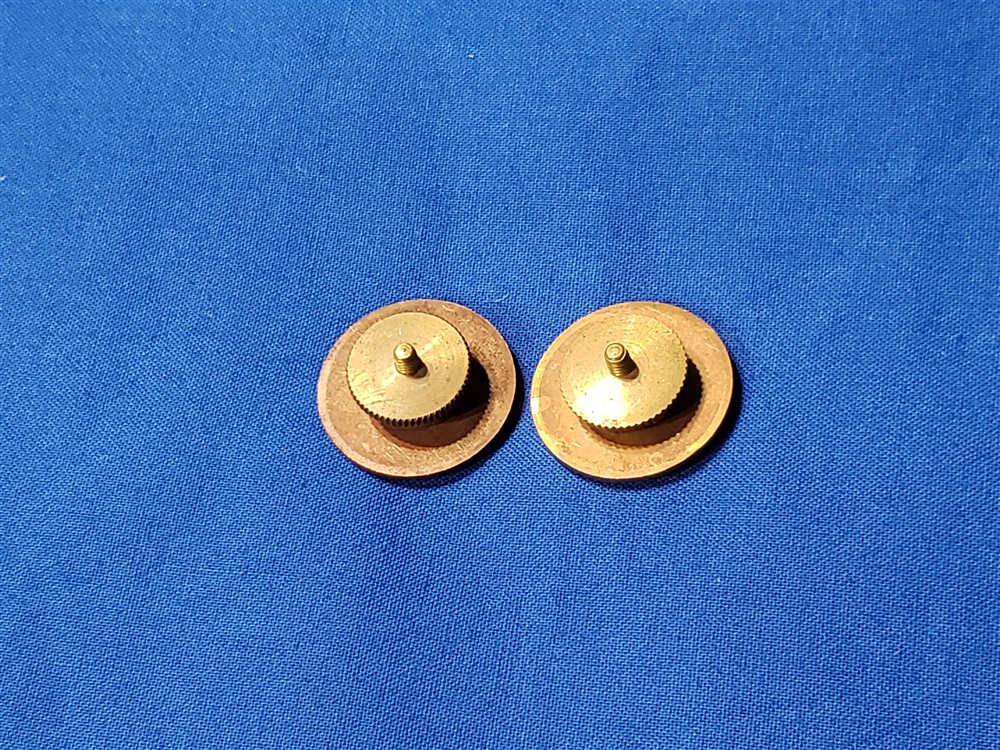 DISC SET T3 ARTL SUPP
$26.50
DISC SET T3 ARTL SUPP 37-42. Scarcer set with the "S" below the cannons for "SUPPLY" company. These lower letters were taken off pre-1941. Supply unit discs are far less common than a battery number or letter. Excellent condition
Description
DISC SET T3 ARTL SUPP 37-42. Scarcer set with the "S" below the cannons for "SUPPLY" company. These lower letters were taken off pre-1941. Supply unit discs are far less common than a battery number or letter. Excellent condition with the early solid brass disc and the nut on the rear screw posts.
A very nice hard to find disc for any collection.
Doughboy Military is Proud to bring you new items as fast as we can get them in the door.  Join and follow us on Facebook at THIS LINK PRESS HERE.  A great way to be first to see some of the great items that are heading to the website.