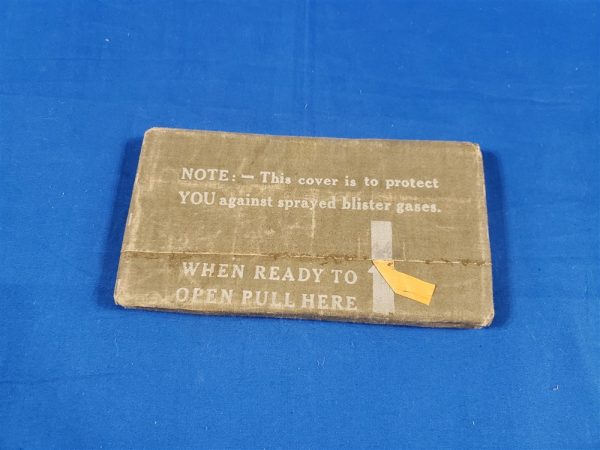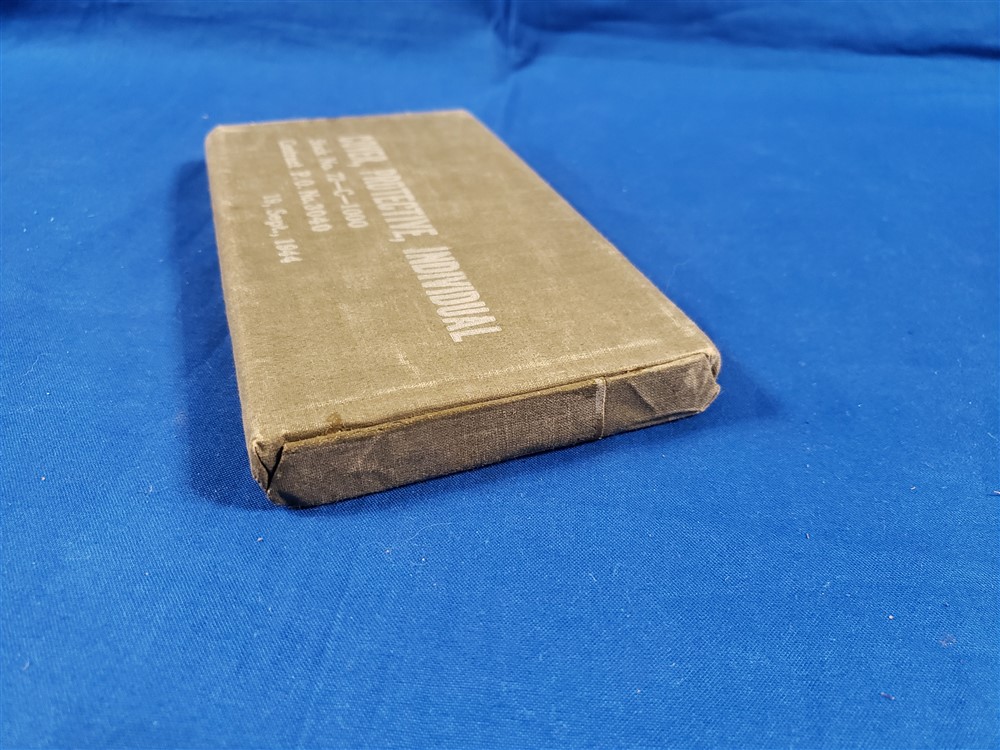 CHEMICAL PONCHO 1944 DATED
$22.50
CHEMICAL PONCHO 1944 DATED IN PACK. The chemical protective cover was much like a poncho. In fact, they used these in the rain while in the field due to how light they were. Its true intended use was to protect from chemical
Description
CHEMICAL PONCHO 1944 DATED IN PACK. The chemical protective cover was much like a poncho. In fact, they used these in the rain while in the field due to how light they were. Its true intended use was to protect from chemical sprays of the enemies like blister gas.
Excellent original unopened package nicely dated 1944. Every soldier was issued one of these with his gas mask set.
Doughboy Military is Proud to bring you new items as fast as we can get them in the door.  Join and follow us on Facebook at THIS LINK PRESS HERE.  A great way to be first to see some of the great items that are heading to the website.