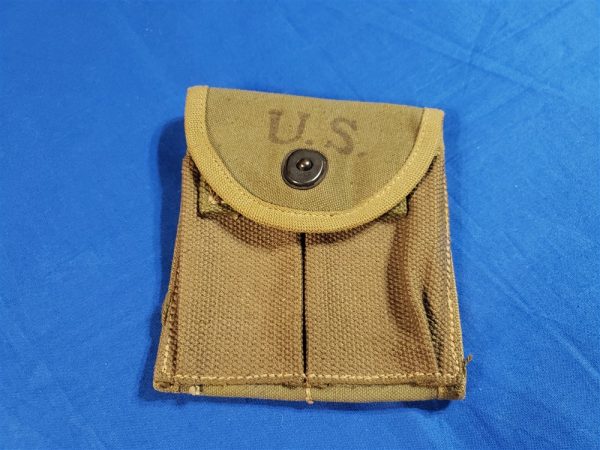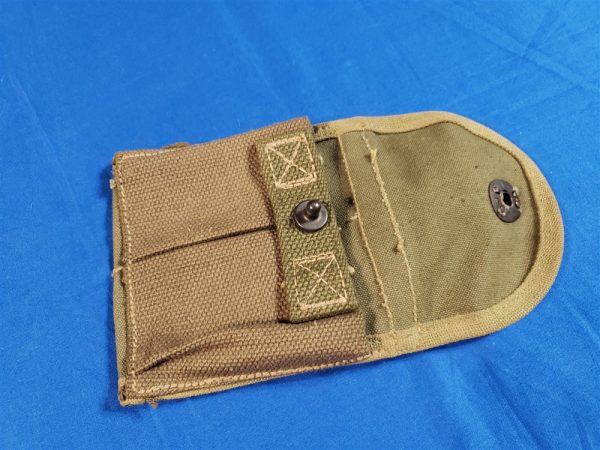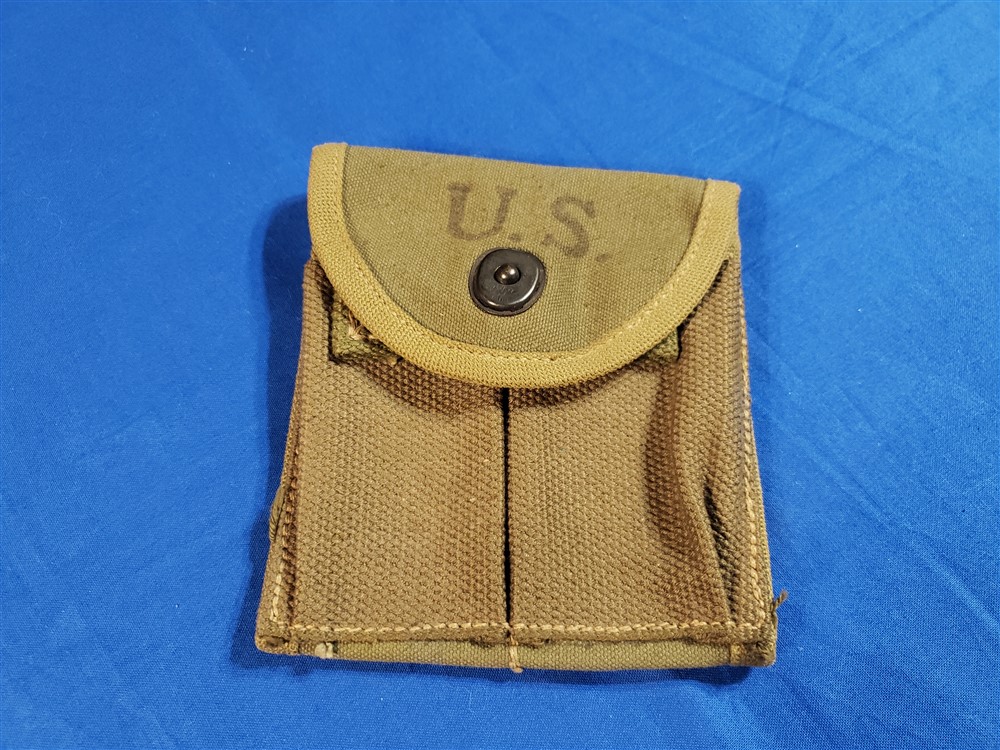 Carbine pouch Avery 43
$50.00
Carbine pouch Avery 43 dated. Stock Pouch in Mint unissued condition with great marking on the back. Pouch has NO wear or stains.  Originally made to be placed on the pistol belt with the snap.  A nice early pouch for a M1 carbine
Description
Carbine pouch Avery 43 dated. Stock Pouch in Mint unissued condition with great marking on the back. Pouch has NO wear or stains.  Originally made to be placed on the pistol belt with the snap.  A nice early pouch for a M1 carbine you may have. This one has a 2-tone color with the trim being lighter.
Soldiers in the field found these pouches would fit the stock. Never intended for this use, but often seen used this way.
Doughboy Military is Proud to bring you new items as fast as we can get them in the door.  Join and follow us on Facebook at THIS LINK PRESS HERE.  A great way to be first to see some of the great items that are heading to the website.