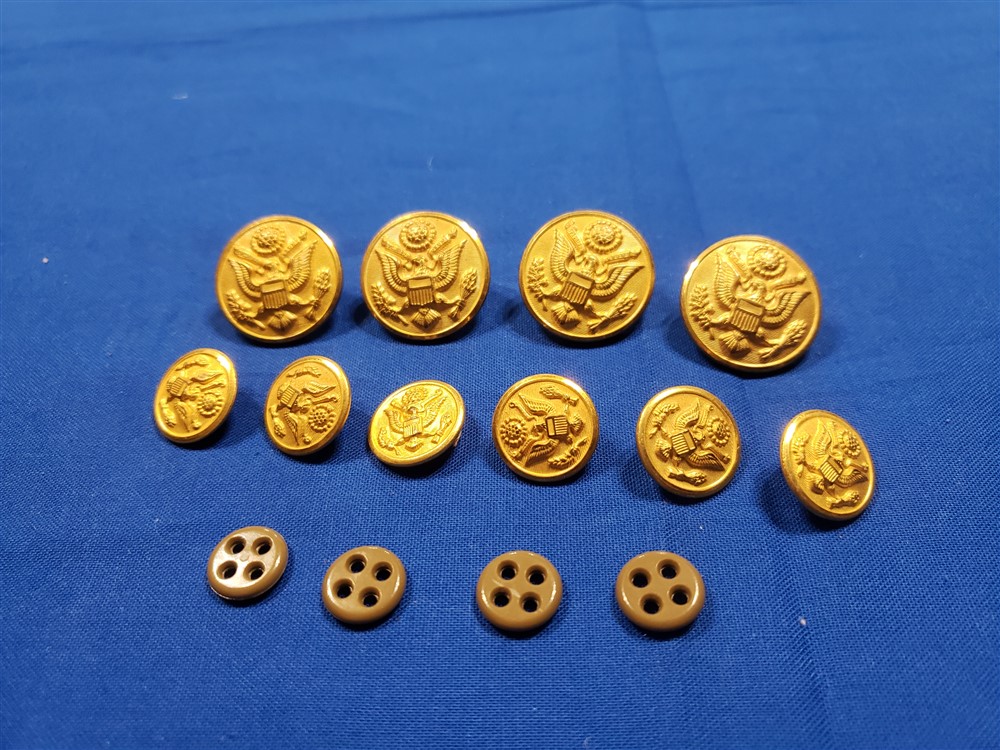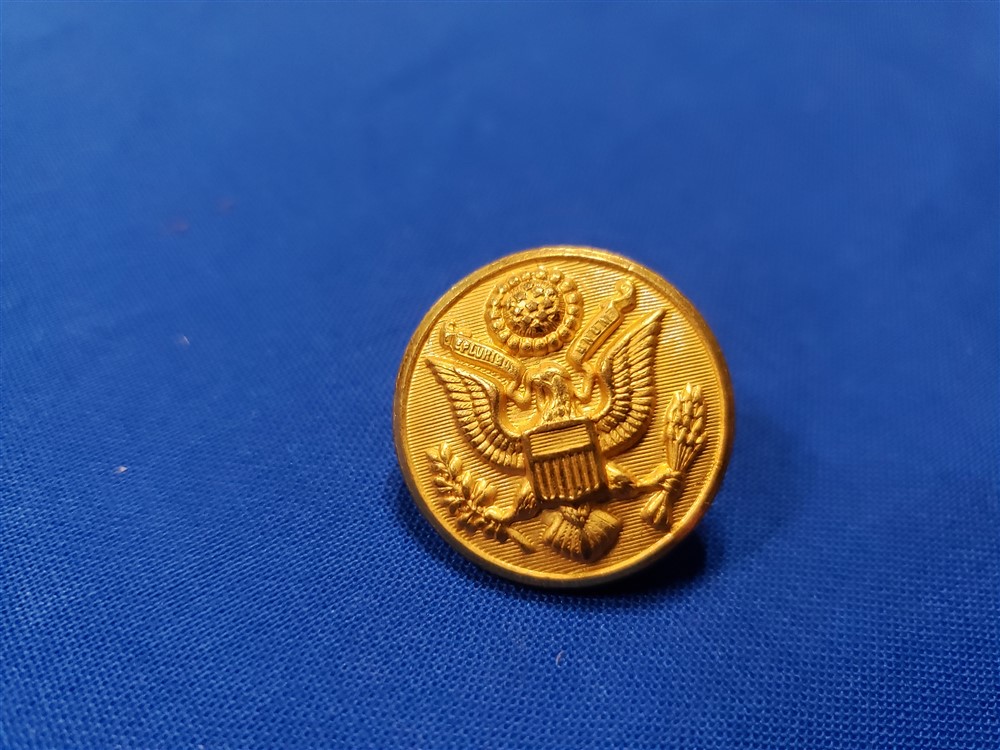 Buttons Enlisted gold Dress
$14.00
Buttons Enlisted gold Dress full set of 1942 uniform.  These were taken off a uniform that lost a big battle with the moths.  They are wonderful and a matched set.  They came off the early long type dress OD Color uniform of the Army
Description
Buttons Enlisted gold Dress full set of 1942 uniform.  These were taken off a uniform that lost a big battle with the moths.  They are wonderful and a matched set.  They came off the early long type dress OD Color uniform of the Army.
The small plastic fastener type for the backs are included as well.
Doughboy Military is Proud to bring you new items as fast as we can get them in the door.  Join and follow us on Facebook at THIS LINK PRESS HERE.  A great way to be first to see some of the great items that are heading to the website.