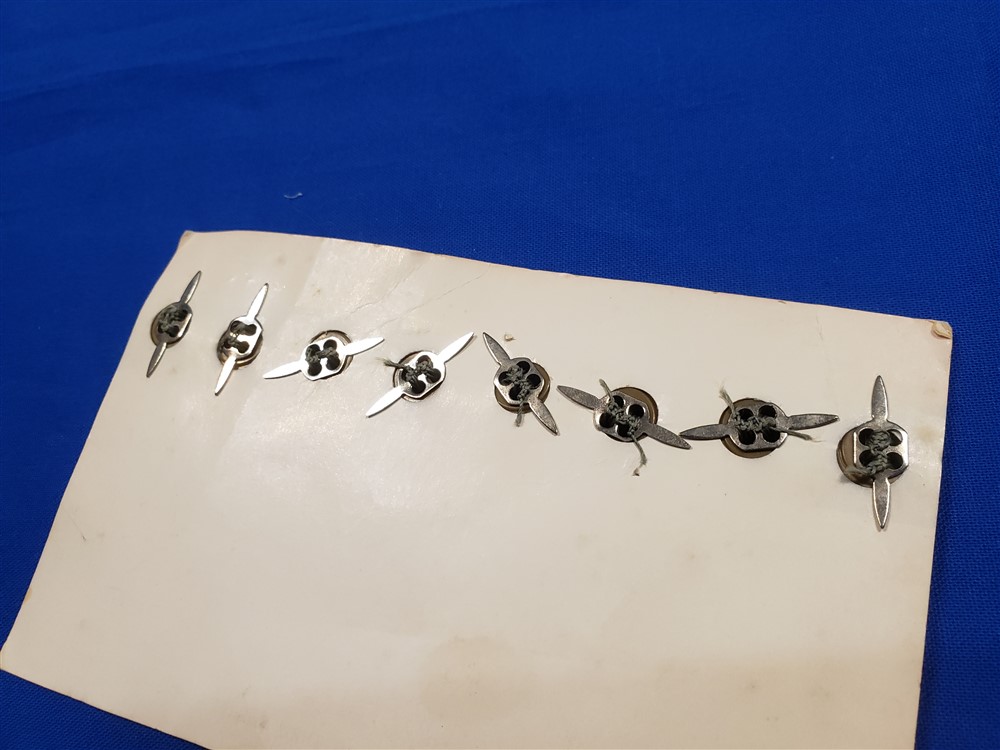 Buttons clip type carded
$14.50
Buttons clip type carded WWII private purchase for quick repairs. Private purchase set of tan shirt buttons that are on the original factory card. They could be used to replace an original button without sewing and it was permanent when
Description
Buttons clip type carded WWII private purchase for quick repairs. Private purchase set of tan shirt buttons that are on the original factory card. They could be used to replace an original button without sewing and it was permanent when placed on the shirt.
A great fix when you have an inspection and your button falls off minutes before. These were sold in places like the PX on base.
Doughboy Military is Proud to bring you new items as fast as we can get them in the door.  Join and follow us on Facebook at THIS LINK PRESS HERE.  A great way to be first to see some of the great items that are heading to the website.