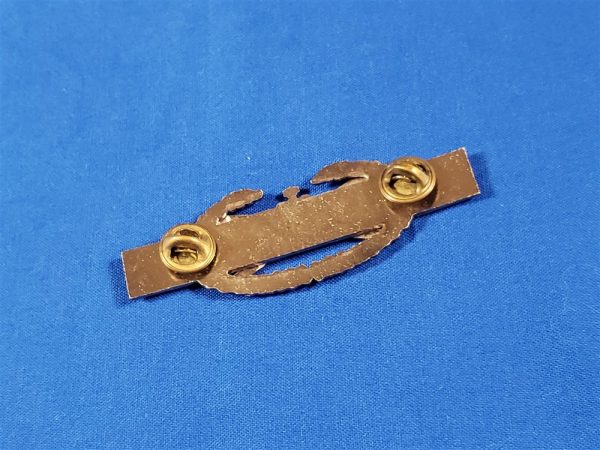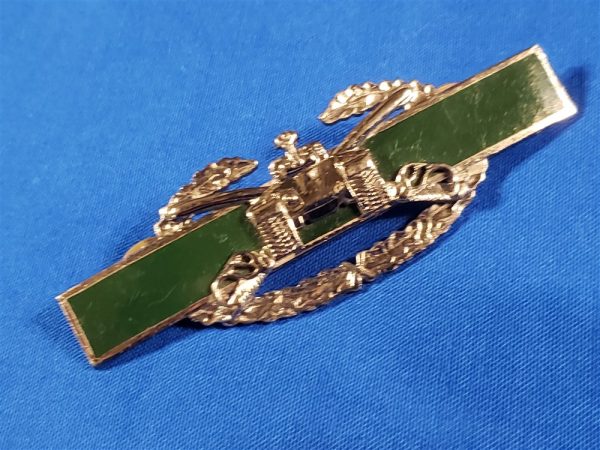 ARMOR INF COMBAT BDG
$48.00
ARMOR INF COMBAT BDG IN GREEN 1950s. Worn by almost all the soldiers in the artillery and Armor units in the late 1950s on their uniforms. They were never officially authorized for issue, but the artillery and armored divisions
Description
ARMOR INF COMBAT BDG IN GREEN 1950s. Worn by almost all the soldiers in the artillery and Armor units in the late 1950s on their uniforms. They were never officially authorized for issue, but the artillery and armored divisions also felt they deserved a badge as the infantry had for combat.
These were sold in the stores on the base and off. They were worn and photographed in many pictures, and I think at one time they just hoped for adoption. A great insignia that looks great in a CIB collection.
Doughboy Military is Proud to bring you new items as fast as we can get them in the door.  Join and follow us on Facebook at THIS LINK PRESS HERE.  A great way to be first to see some of the great items that are heading to the website.